Story x
Apprehension
By Steve Inskeep

We never planned to witness what we saw that day.
We expected to see a stretch of the United States border fence in Hidalgo, Texas. In that location it's more of a wall than a fence — a vertical concrete slab, topped by rusted steel posts.
A local resident named Scott Nicol brought us to see it. He volunteers for the Sierra Club, and he objects to the wall because of its location. It's set back some distance from the actual border, the twisting channel of the Rio Grande, and so it partially cuts off a nature preserve that is actually a part of the United States.
We knew from Nicol that migrants from Mexico slip illegally into that nature preserve and try to scale the wall to reach the settled area on the other side. Nicol has found homemade ladders they left behind.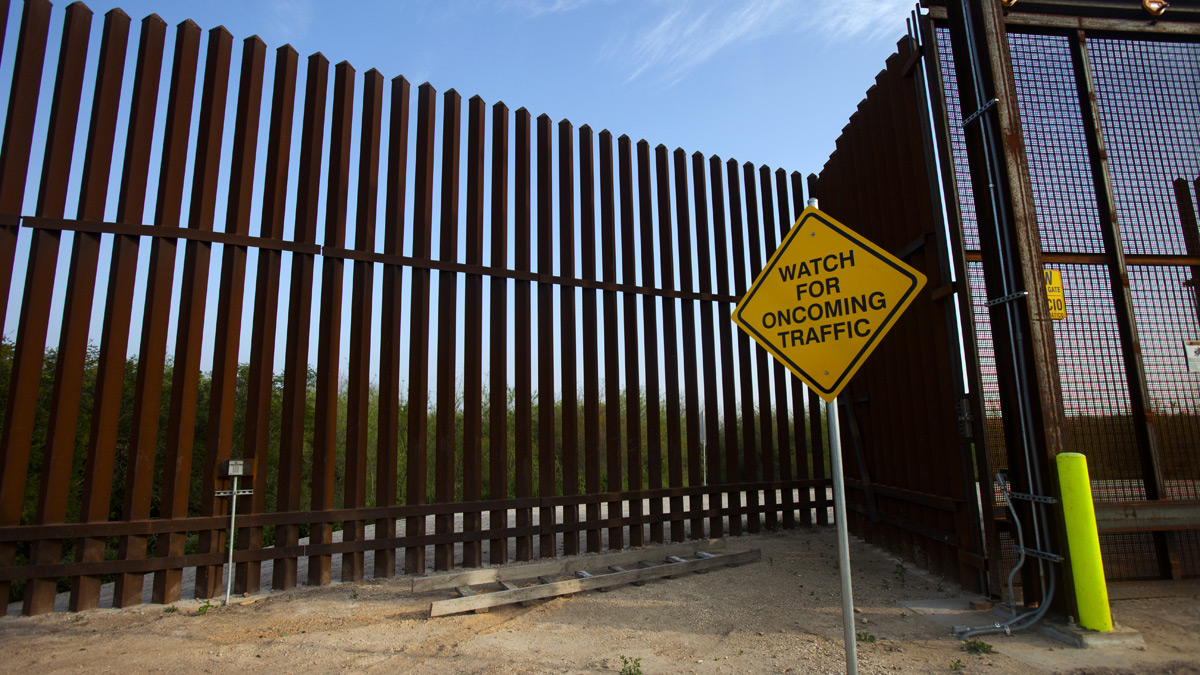 But we didn't expect to meet migrants. We decided to look at the wall from the side that migrants first see as they prepare to scale it. So we strolled along a parapet atop the wall, toward a place where we could descend below it. At the edge of the wall, we walked past green and white Border Patrol vehicles parked with a view of the nature preserve. "Just fair warning," said one of the agents seated inside, "once the sun goes down, you know, you might see quite a few illegal families going right up that main road."
We were below the wall, looking up at the vertical concrete slab, when several Border Patrol vehicles drove past and disappeared into the woods. "Something we got to go do real quick over here," one of the agents told us as he rolled by.
The agent asked us to linger a moment. We did, and that's how we got a good look at the toothbrushes.
People drop their possessions as they climb the wall — or are made to empty their pockets as they are arrested. A yellow toothbrush stood out on the path. Others were strewn about, along with two toy helicopters, deodorant and a torn child's shirt. My 4-year-old could have worn it.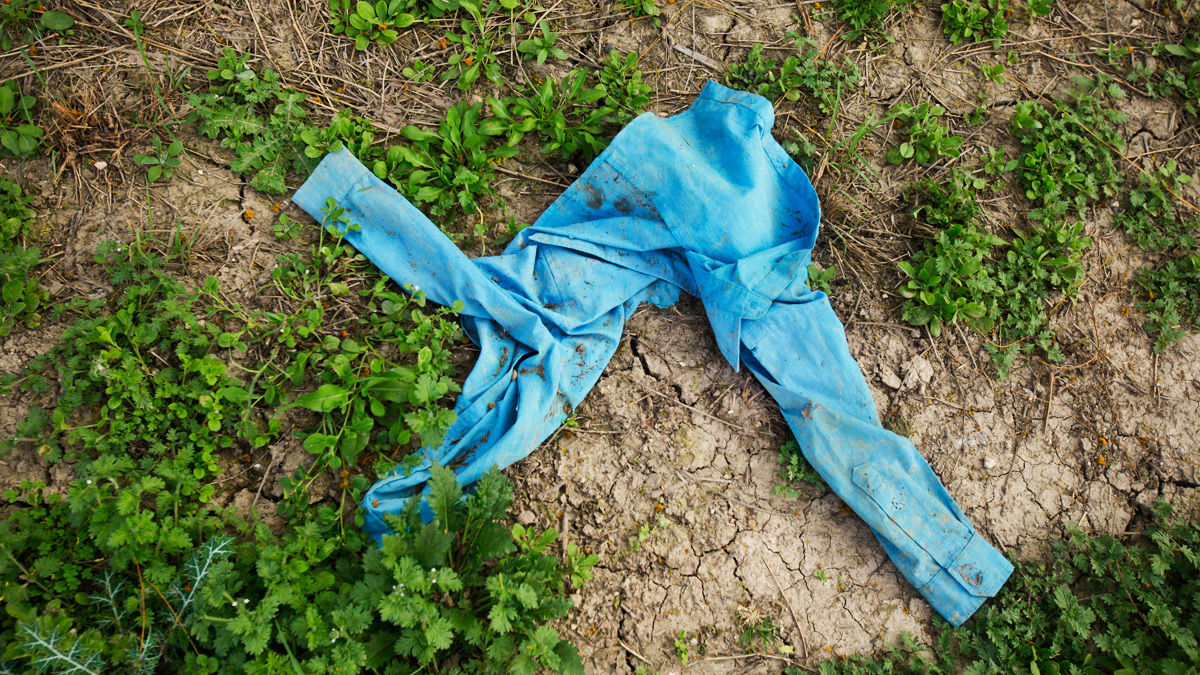 The Border Patrol has been capturing thousands of children who try the journey north. Many are not traveling with their parents. Many are seeking relatives in the United States; some may even have been kidnapped. Twenty-four thousand unaccompanied minors were picked up in 2012 alone.
We were still thinking about this when the Border Patrol vehicles re-emerged from the woods, carrying about 14 people accused of crossing the border.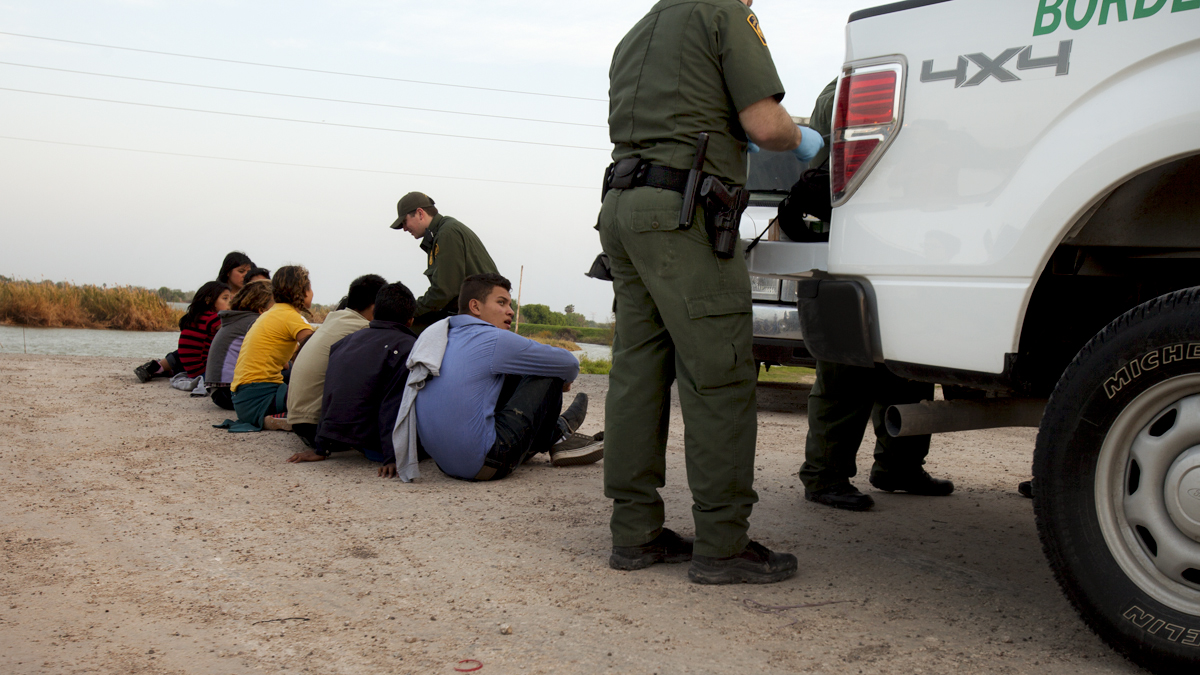 They were taken out of the woods and questioned as we watched. It was an impossibly scenic spot, atop a levee and next to an oxbow lake in the last of the afternoon light.
The detainees were all under 30: men, women and several children. One gave his birth date as 2003. Another migrant was a toddler.
The kids were neatly dressed. It's said that coyotes, or smugglers, often arrange for new clothes so the migrants will fit in when they slip into U.S. neighborhoods — just as they might arrange for the toothbrushes, or for the wooden ladders we found scattered around.
The kids were especially calm, given the enormousness of the journey now ending. Questioned by the agents, some of the migrants said they were from Mexico; others from farther away — Guatemala, Honduras. They got their feet on United States soil. Now they very likely faced a journey back to the places from where they came.
For now the party was bound for a Border Patrol station, though it was held up while agents awaited the arrival of a child's car seat. That seat represented the ironies we found along the whole length of the border: how a child could make a perilous journey, possibly thousands of miles, finally to be held up for want of safety equipment. How the Border Patrol would carefully watch the safety of children before sending them back to some desperate situation.
Above all, it represented how this concrete border wall could not stop young people from attempting to cross; and though they were caught, we knew from our talks with other migrants that some might well try again.