The Great Hinckley Fire in Minnesota killed more than 400 people in 1894.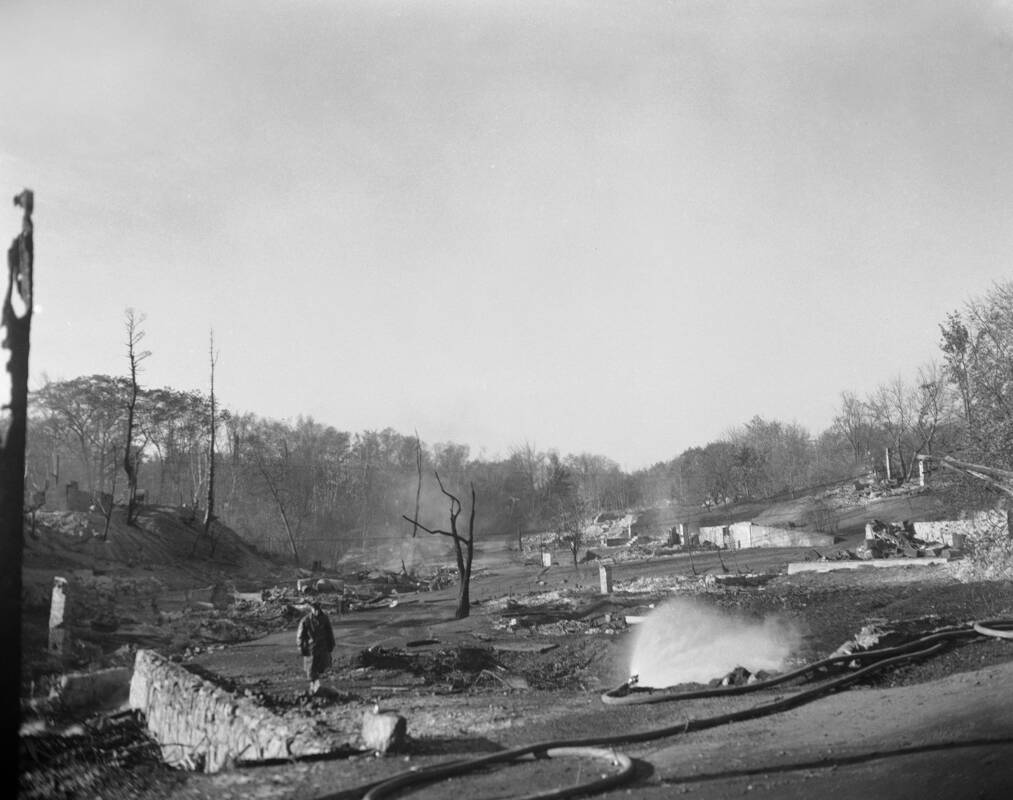 AP
In 1947, fire devastated large parts of Mount Desert Island in Maine, including the town of Bar Harbor.
Fast-moving wildfires ripped through forests around Gatlinburg, Tenn., in 2016, killing 14.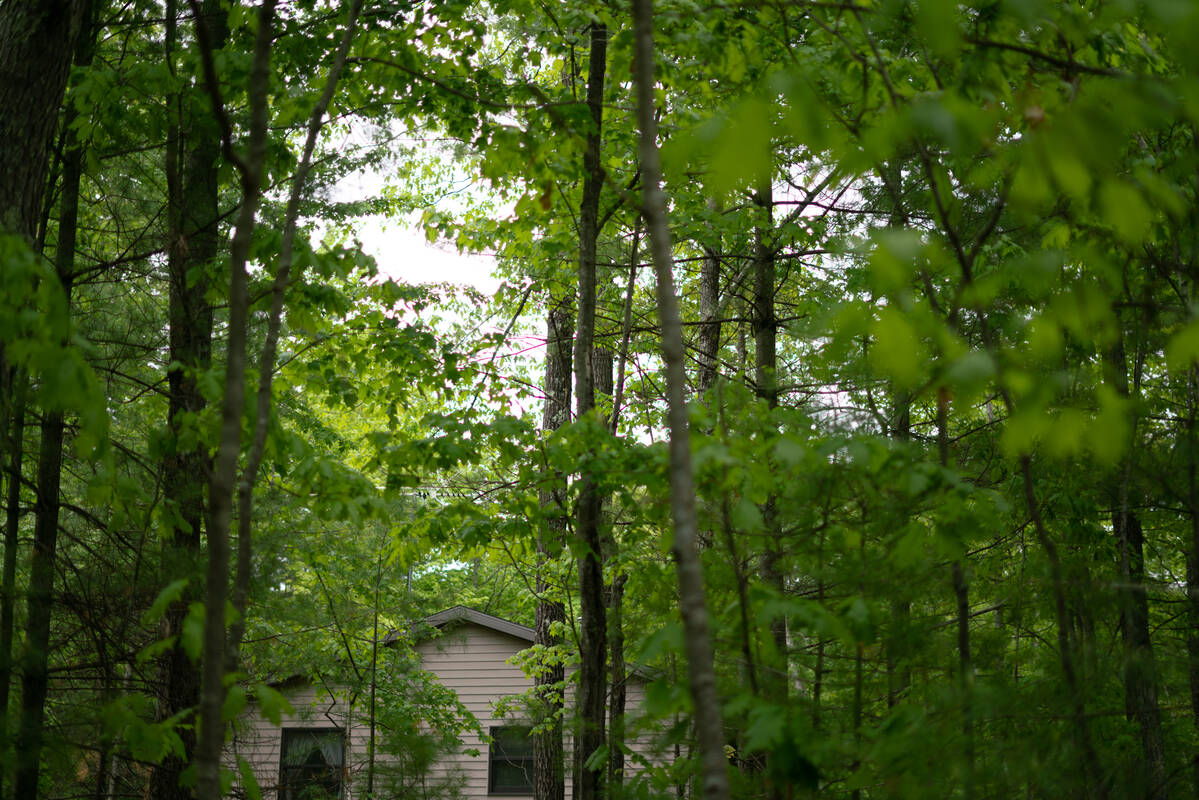 Claire Harbage/NPR
"It's just sort of forgotten in the modern era that fire can happen anywhere in this country," says Crystal Kolden, a fire ecologist.
"And with climate change it's going to happen more frequently in places like the Northeast, in places like Appalachia, in places like the Upper Midwest."
In places where people are building more than in any other part of the country.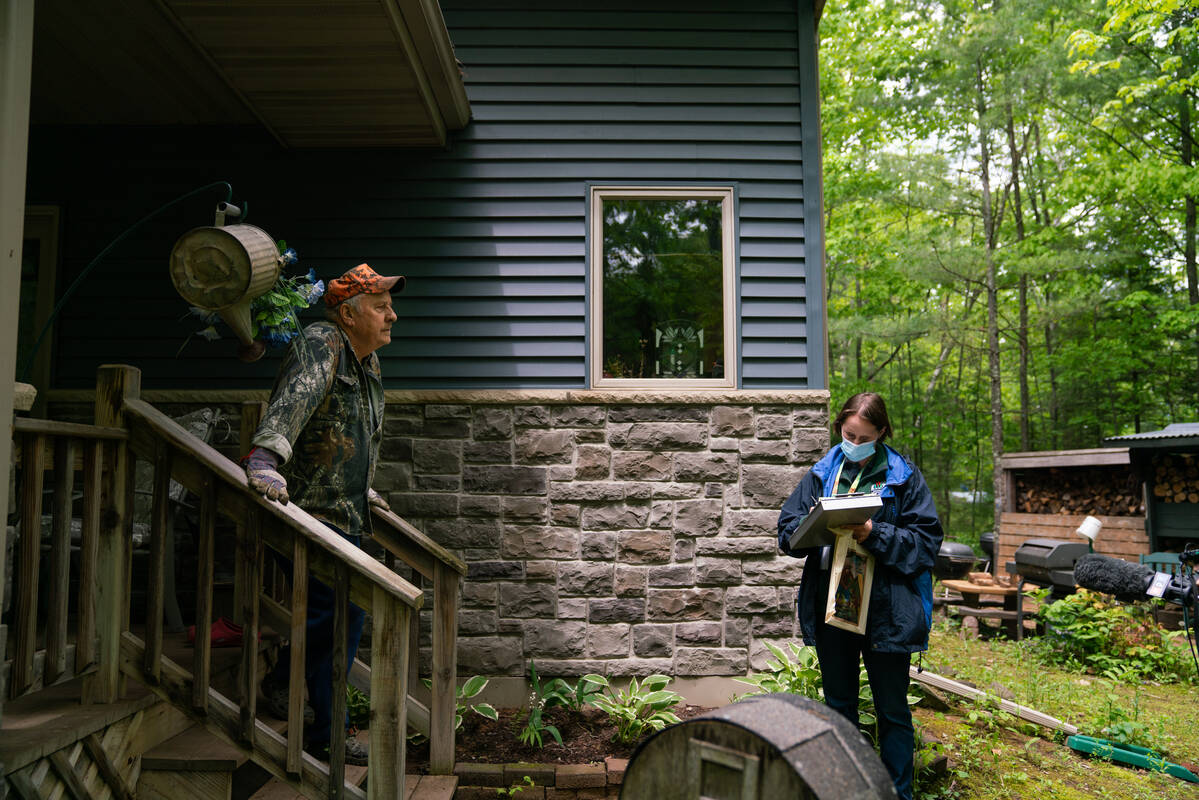 Claire Harbage/NPR
In places people don't think of as prone to fires.
"One of the first things I ask people is, 'How many fires do you think there's been in Wisconsin so far this year?' " says Laura Hayes, who works with homeowners in forested areas for Wisconsin's Department of Natural Resources. The response "is almost always under 10," she says. "Right now, as of the last time I looked, it was 675."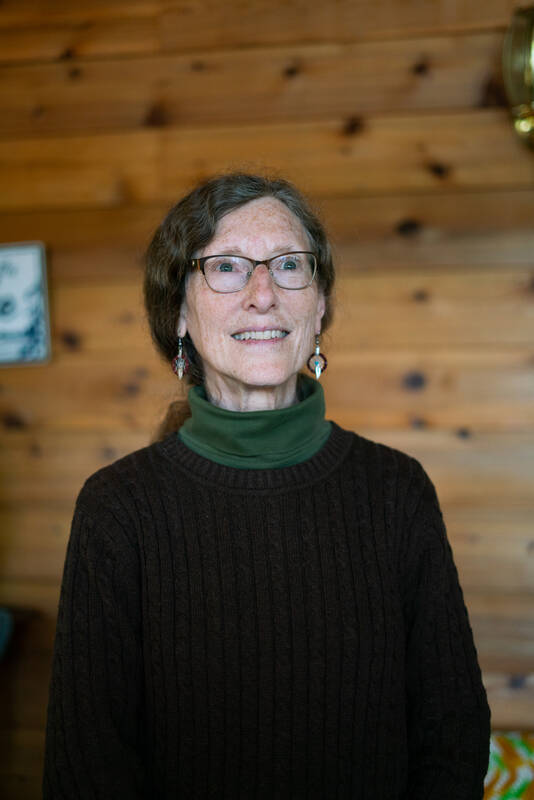 Claire Harbage/NPR
In places where people aren't always prepared.
"I had no idea," says Jan Gahala, who also owns a home in a fire-prone part of northern Wisconsin. "I mean, I just knew we were out in the forest."
NPR, member station WABE and New Hampshire Public Radio looked at the growing risk of major wildfires in three regions of the country: the Northeast, the Southeast and the Midwest.
Unlike the West, flames rarely make headlines in these places, and many people don't realize — or don't remember — the risk they pose.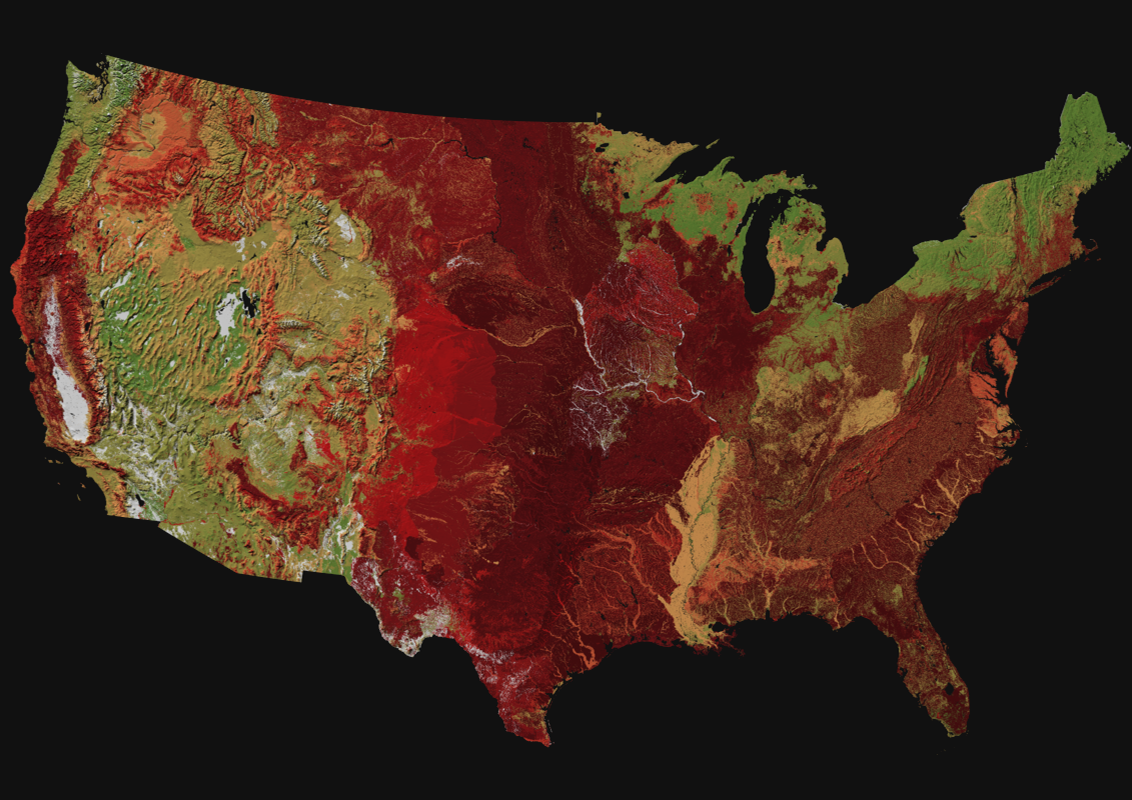 America is a fire continent.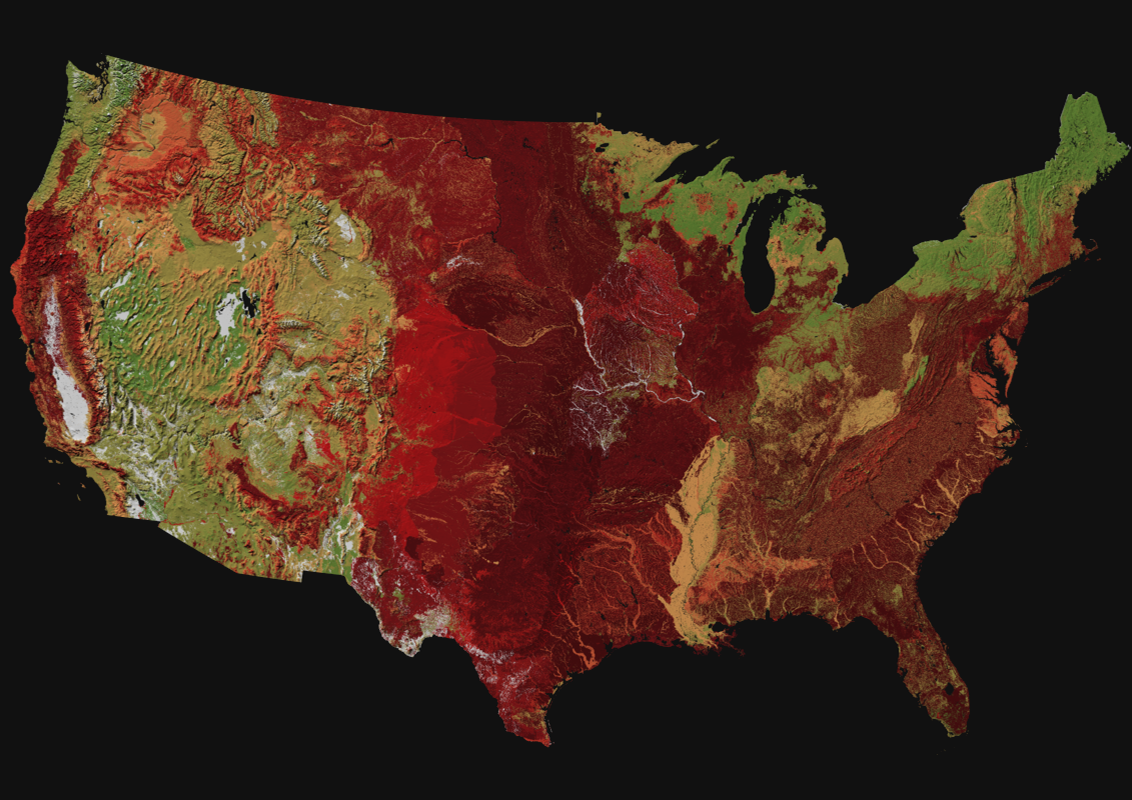 Wildfires happened frequently in the U.S. before European settlement.
This map shows the estimated "fire return interval" — the average number of years between fires — before the contiguous U.S. was colonized and fire became viewed as an enemy.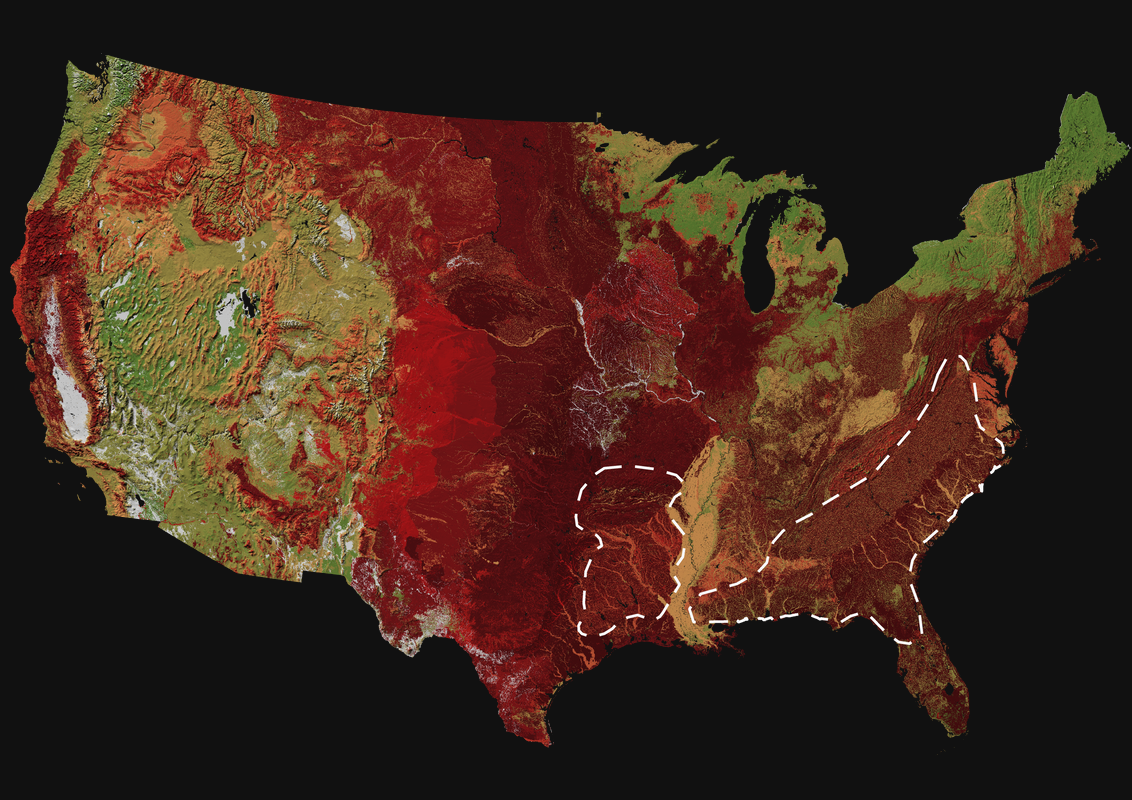 Native Americans lived with wildfires, intentionally lighting them in the longleaf pine of the Southeast and other regions to spur crop growth, boost game populations and manage landscapes.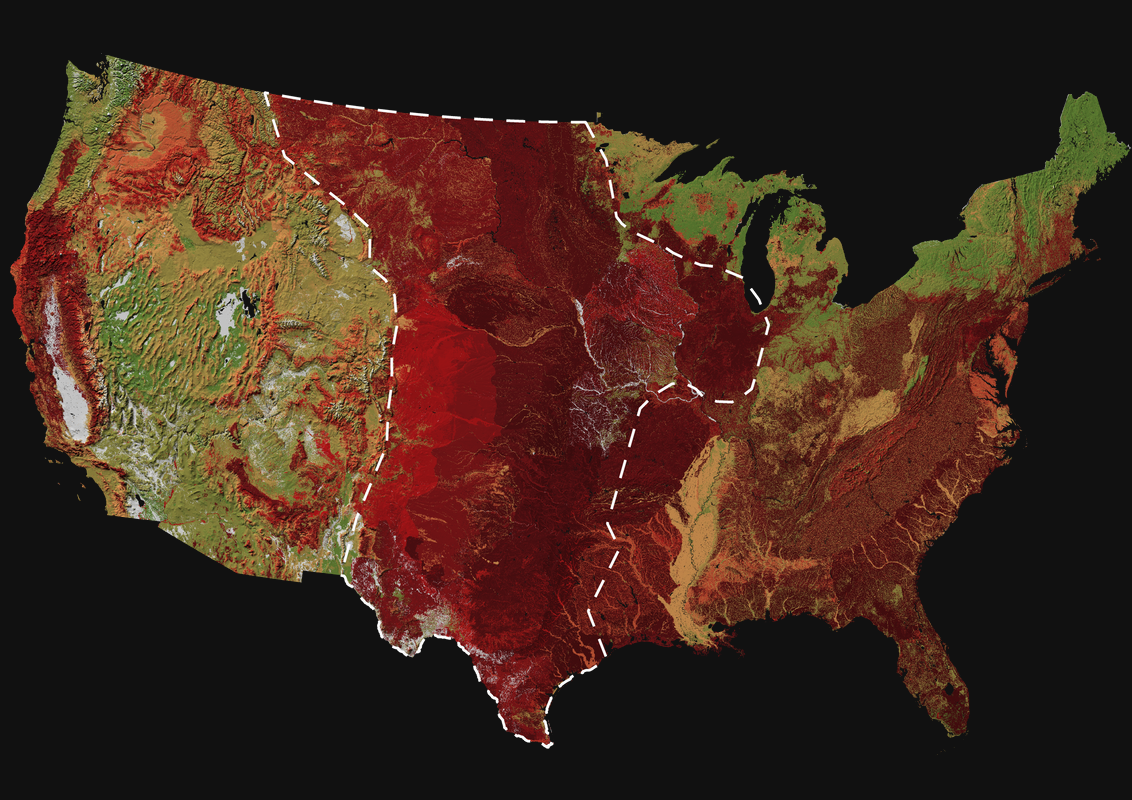 Lightning started them in the rolling grass-covered hills of the Great Plains.
Fires sparked by lightning and started by Native Americans intermittently tore through California, like they do today.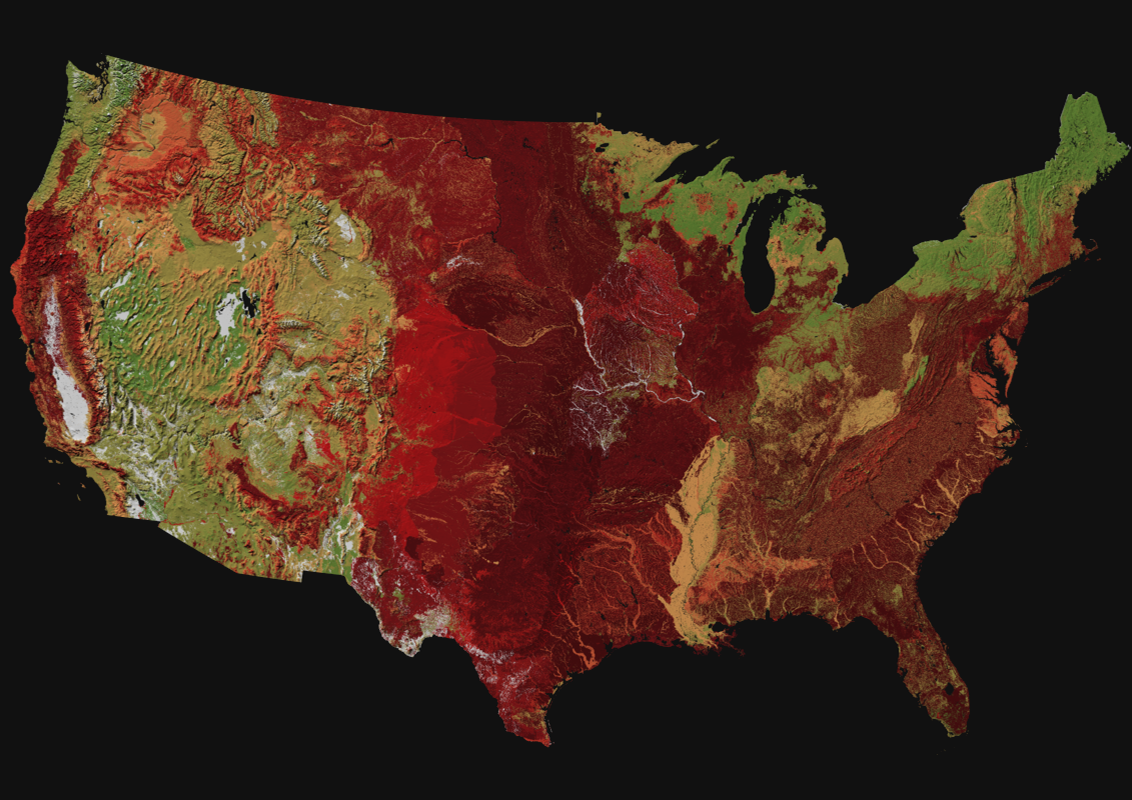 Most of these fires — like modern-day ones — were small.
But at times, they were ferocious.
When the deadliest firestorm in American history started 150 years ago, people, cows and dogs ran for Wisconsin's Peshtigo River.
The sky above was crimson red — a blinding swirl of ash, smoke, sparks, cinders and dust.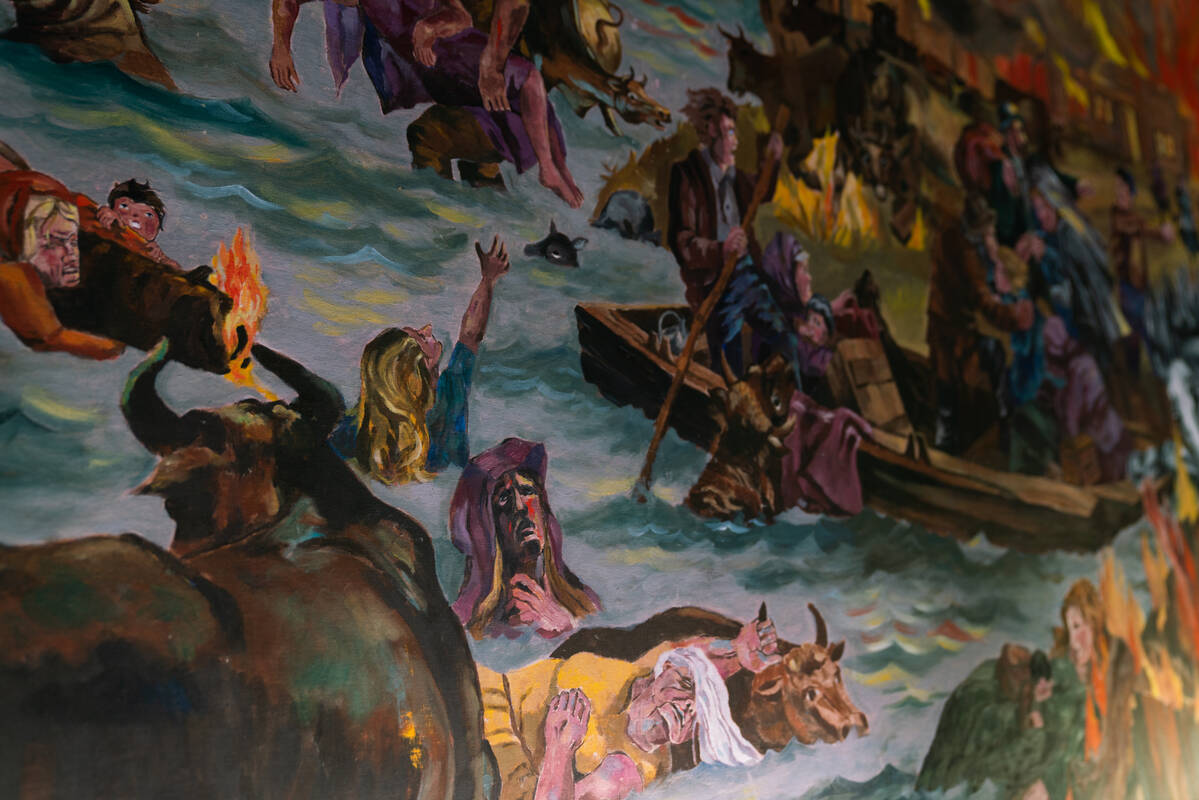 Claire Harbage/NPR
"The sound … resembled the rumbling of thunder, with the difference that it never ceased, but deepened in intensity each moment more and more." — The Rev. Peter Pernin, The Great Peshtigo Fire: An Eyewitness Account
Those who made it to the river waded in clutching children and belongings.
They doused sparks with its frigid October waters, or submerged their heads.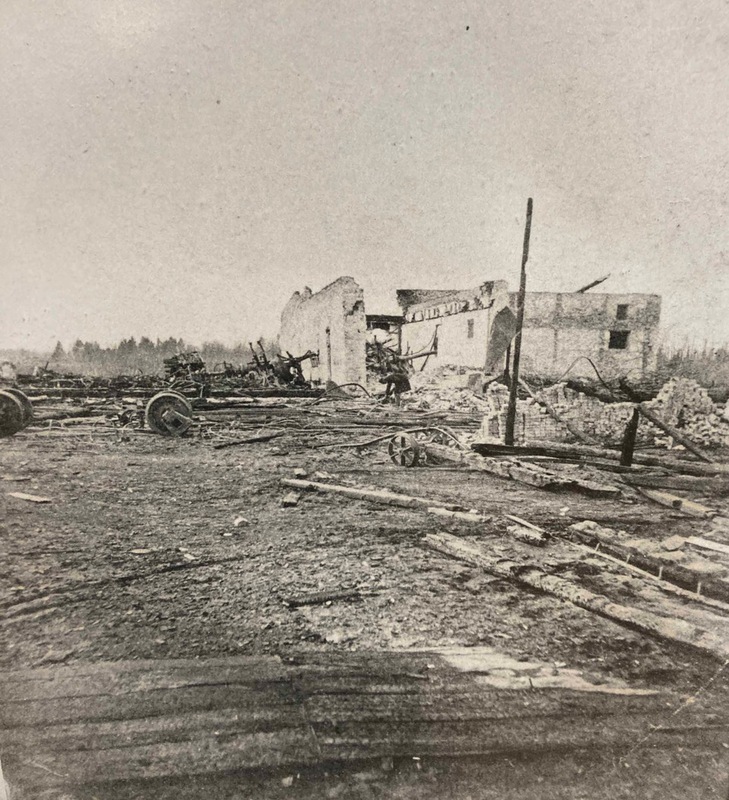 Chuck Gardon
Dozens would die of hypothermia. Others drowned.
Most were burned in their homes, in buildings and along roadsides.
The town of Peshtigo was ash.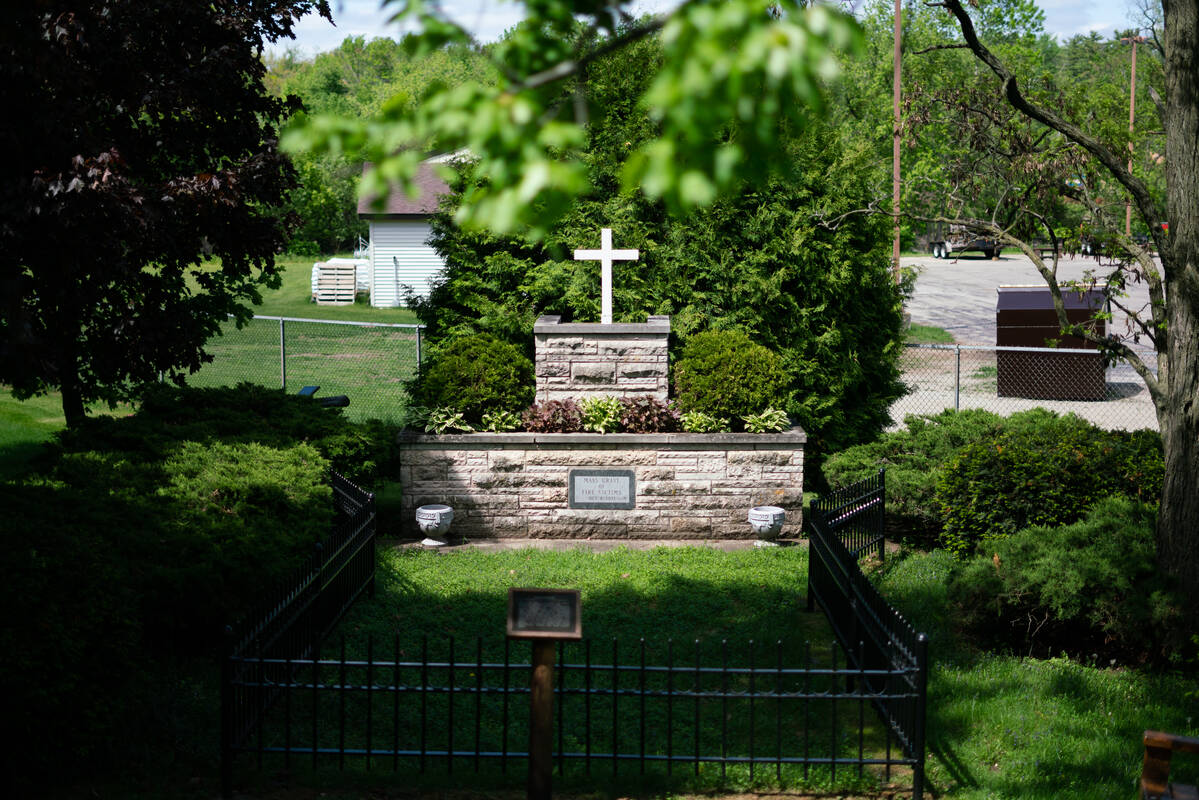 Claire Harbage/NPR
The Peshtigo Fire of 1871 killed at least 1,200 people — more than 10 times the number of lives lost in the 2018 Camp Fire in Paradise, Calif.
And it happened in northeast Wisconsin.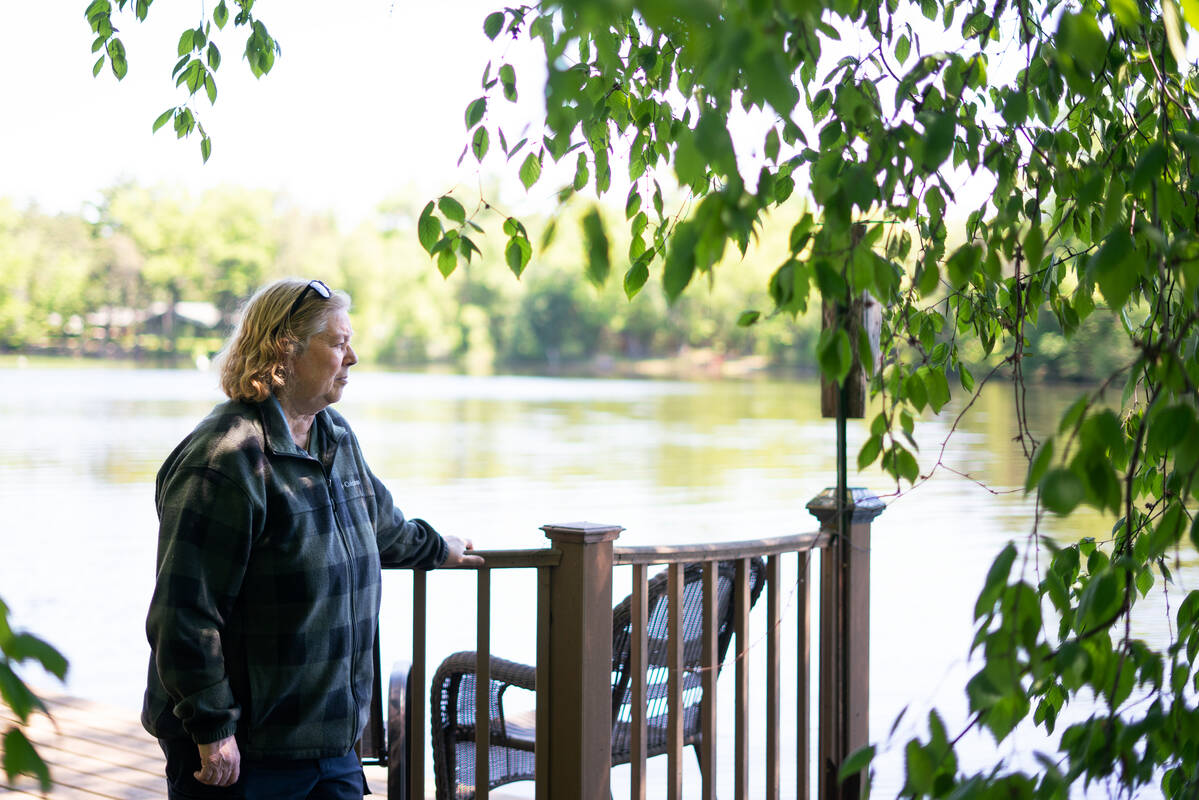 Claire Harbage/NPR
Today, it's called the Forgotten Fire — overshadowed from the start by the Great Chicago Fire, which began on the same day.
"It's a shame that people don't know about [it]," says Cathi Malke, the mayor of Peshtigo, which was rebuilt on the river's shores. She's mailed presidents, Congress, the U.S. Mint — even the Green Bay Packers — to get it better recognition.
"The whole country should know what happened here."
Claire Harbage/NPR
Because there are lessons to be learned from it.
"Fire is a natural process," says Jed Meunier, an ecologist with the Wisconsin Department of Natural Resources.
"Big ones, little ones, destructive ones, benign ones. Fire is ubiquitous on these landscapes."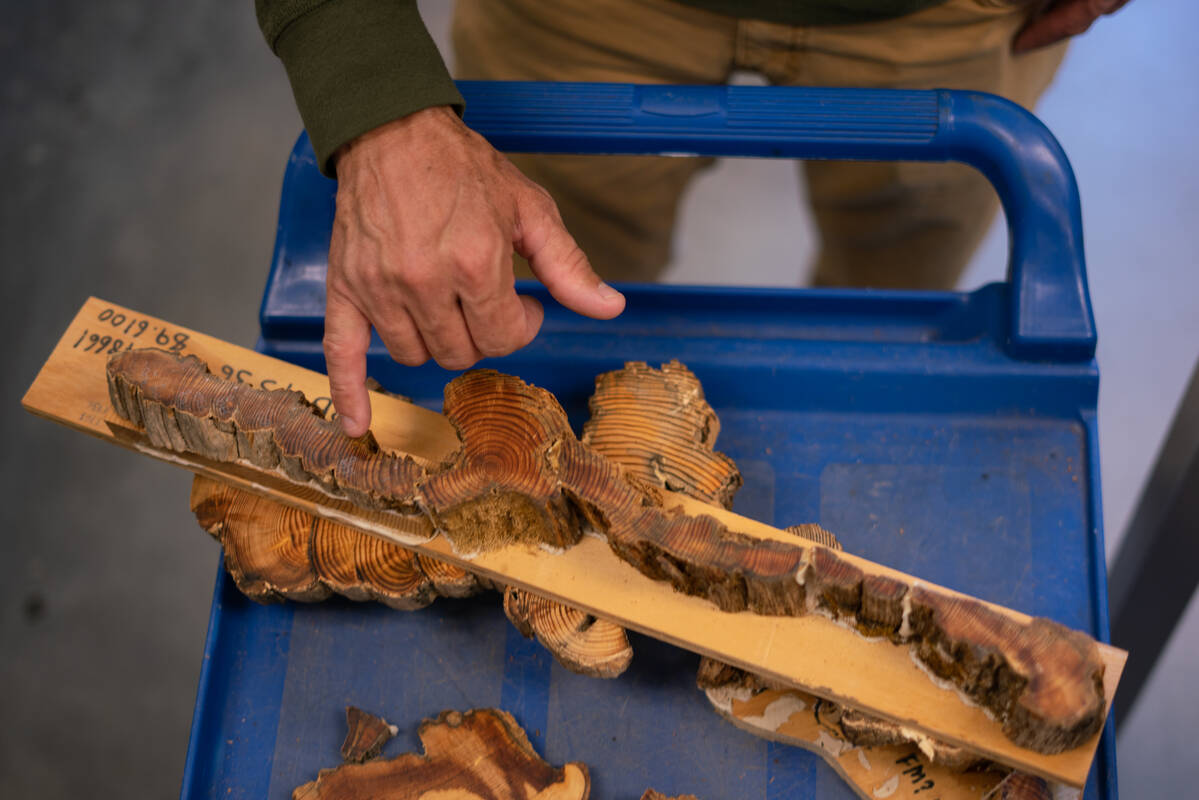 Claire Harbage/NPR
Using tree ring data, Meunier is rediscovering the Midwest's fire history and changing the modern narrative of where large fires can occur.
Each slab, hundreds of years old, is like an atlas. Notches in the bark and darkened doglegs in the rings show where trees burned and grew back. It's a pattern repeated, Meunier says, more often than people think.
And the blazes didn't just happen in the region's fire-prone pine barrens but also among stands of hemlock, cedar and other tree types people now think of as being generally fireproof.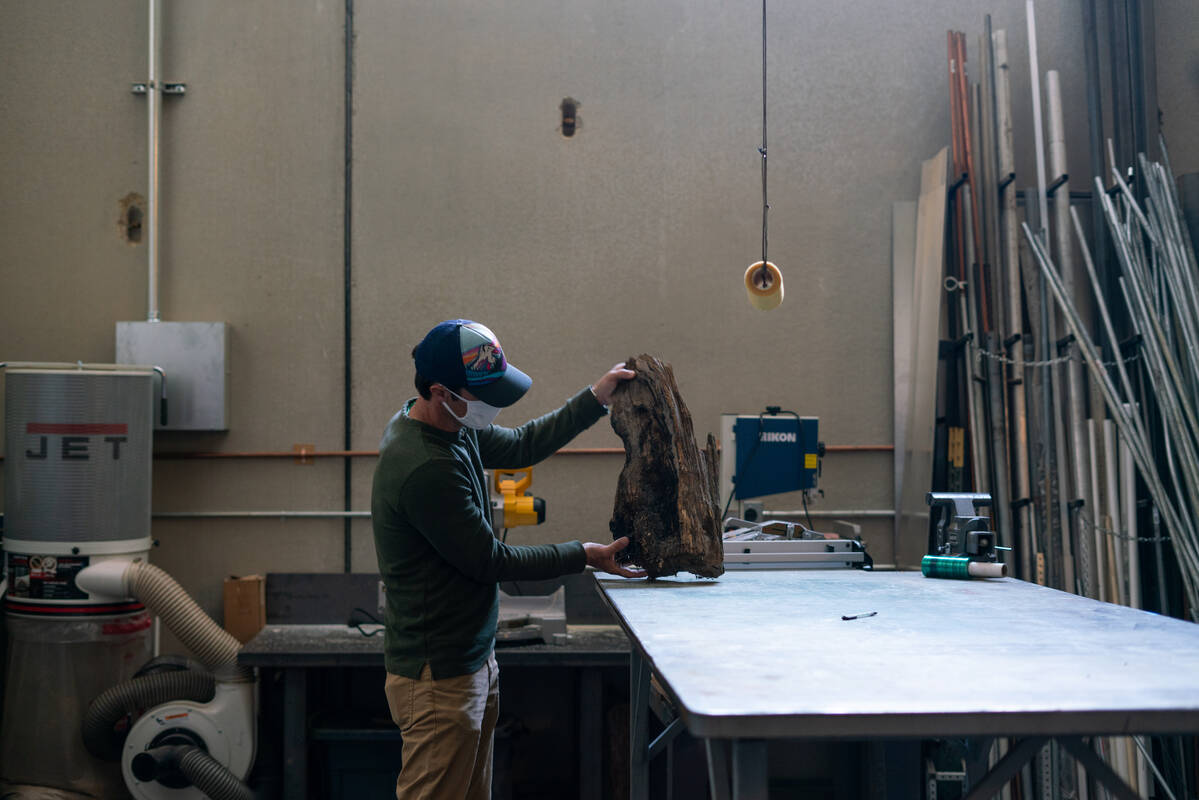 Claire Harbage/NPR
"We shouldn't fall into the trap of calling these 'asbestos forests,' " he says.
Because it's not a matter of if they burn again.
"It's when."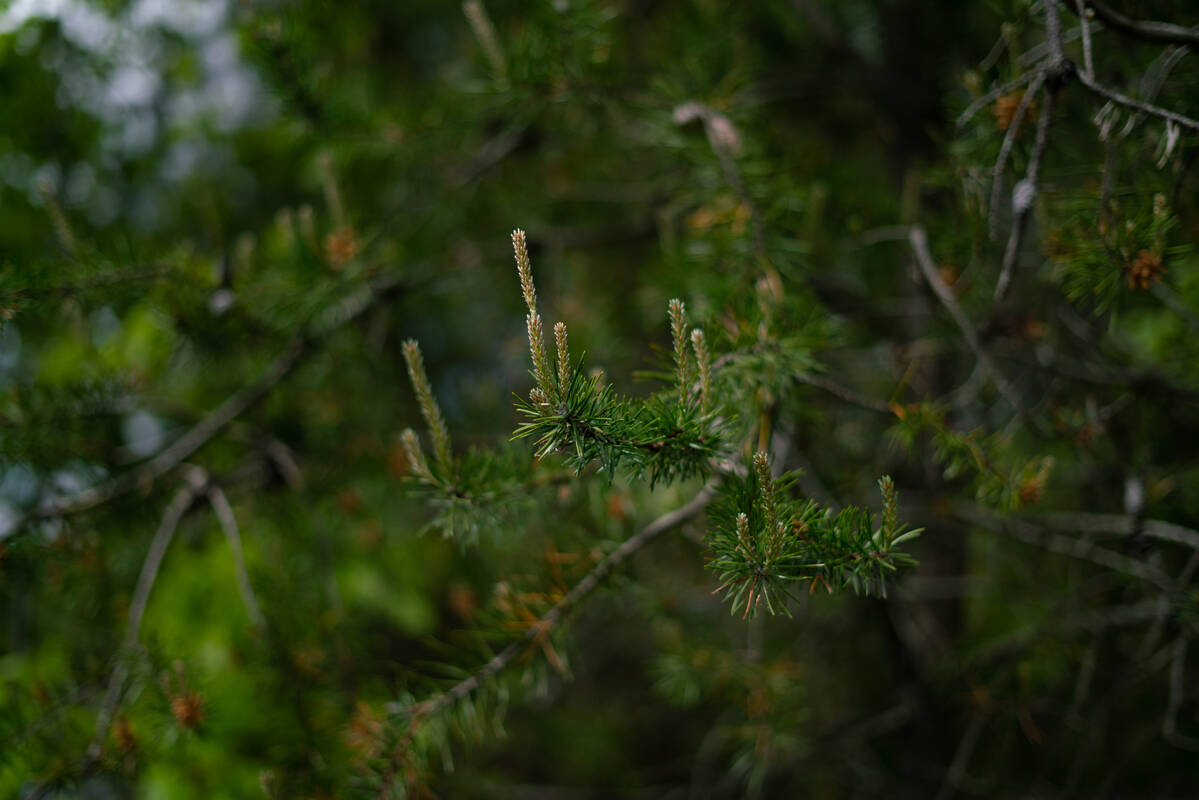 Claire Harbage/NPR
Like the West, many Eastern forests evolved with wildfire.
They need fire to be strong and healthy.
But most aren't getting it.
Land-use changes, better detection, modern tools and increased road access have given firefighters the upper hand for most of the last century.
But that may soon no longer be the case.
Greenhouse gas emissions from cars, factories, livestock and buildings are altering the climate.
The average global temperature has already increased about 2 degrees Fahrenheit (a little more than 1 degree Celsius) compared with preindustrial times. That raises the risk of wildfire in multiple ways.
Temperatures are warming more in higher latitudes such as the Northeast.
While a warmer atmosphere holds more moisture, and so means more rainfall, it can also lead to more evaporation. That dries out soil and can intensify drought conditions.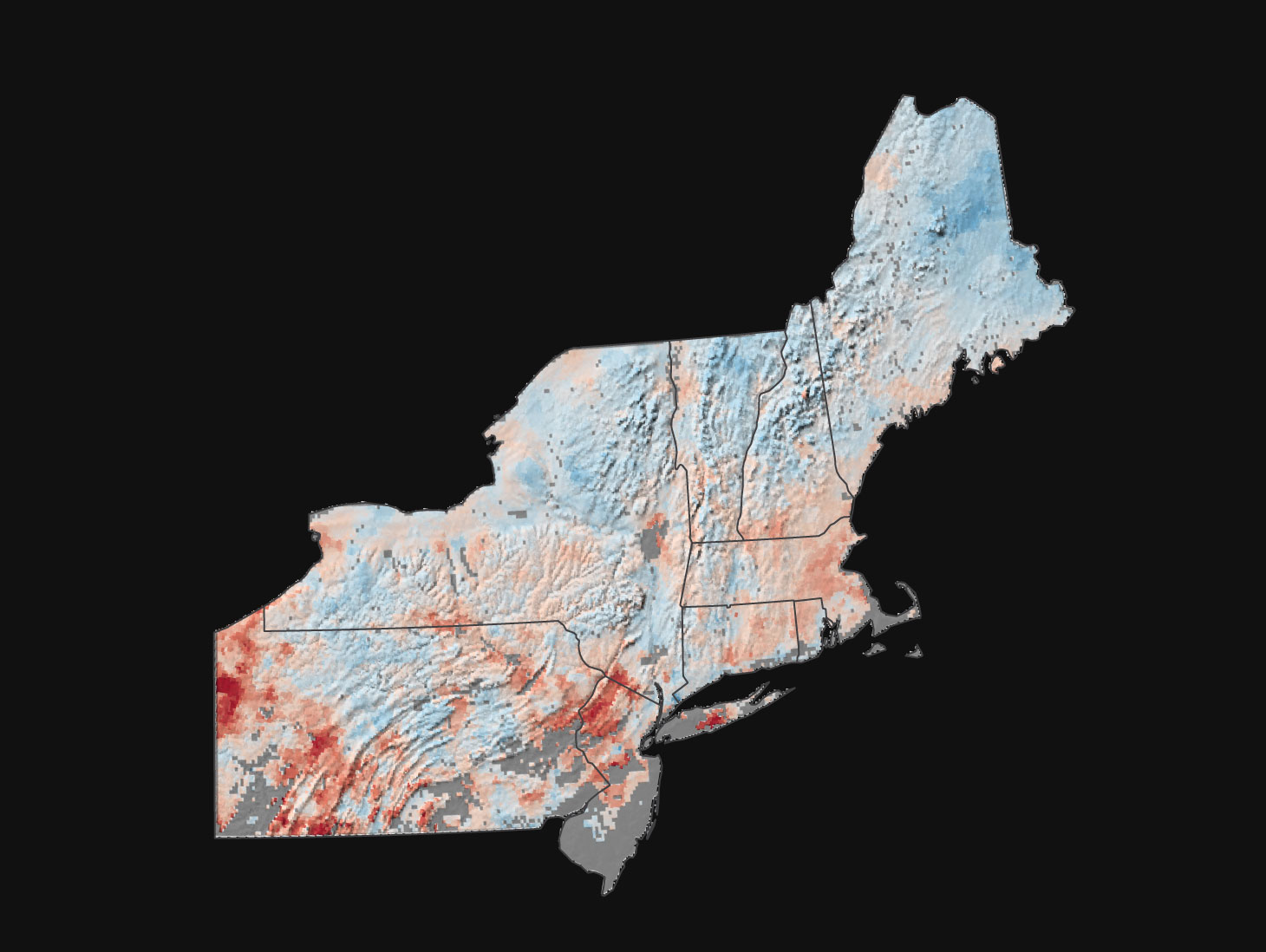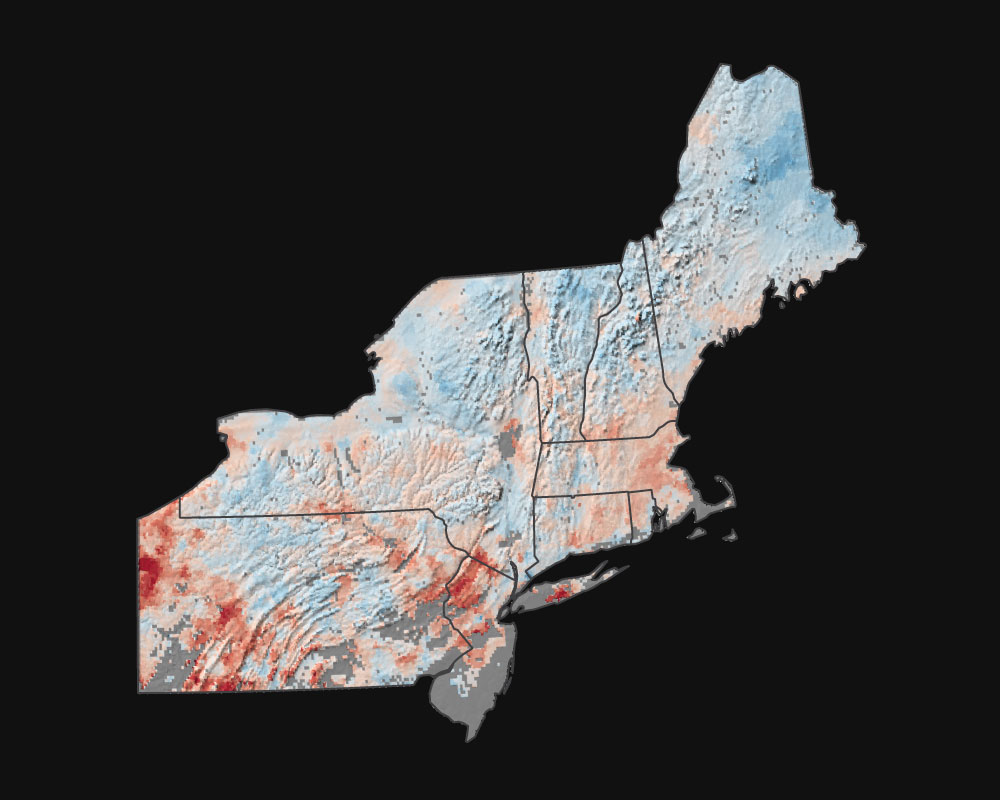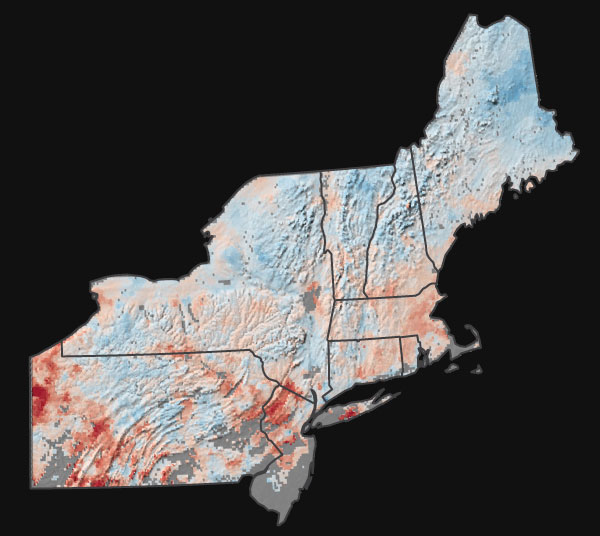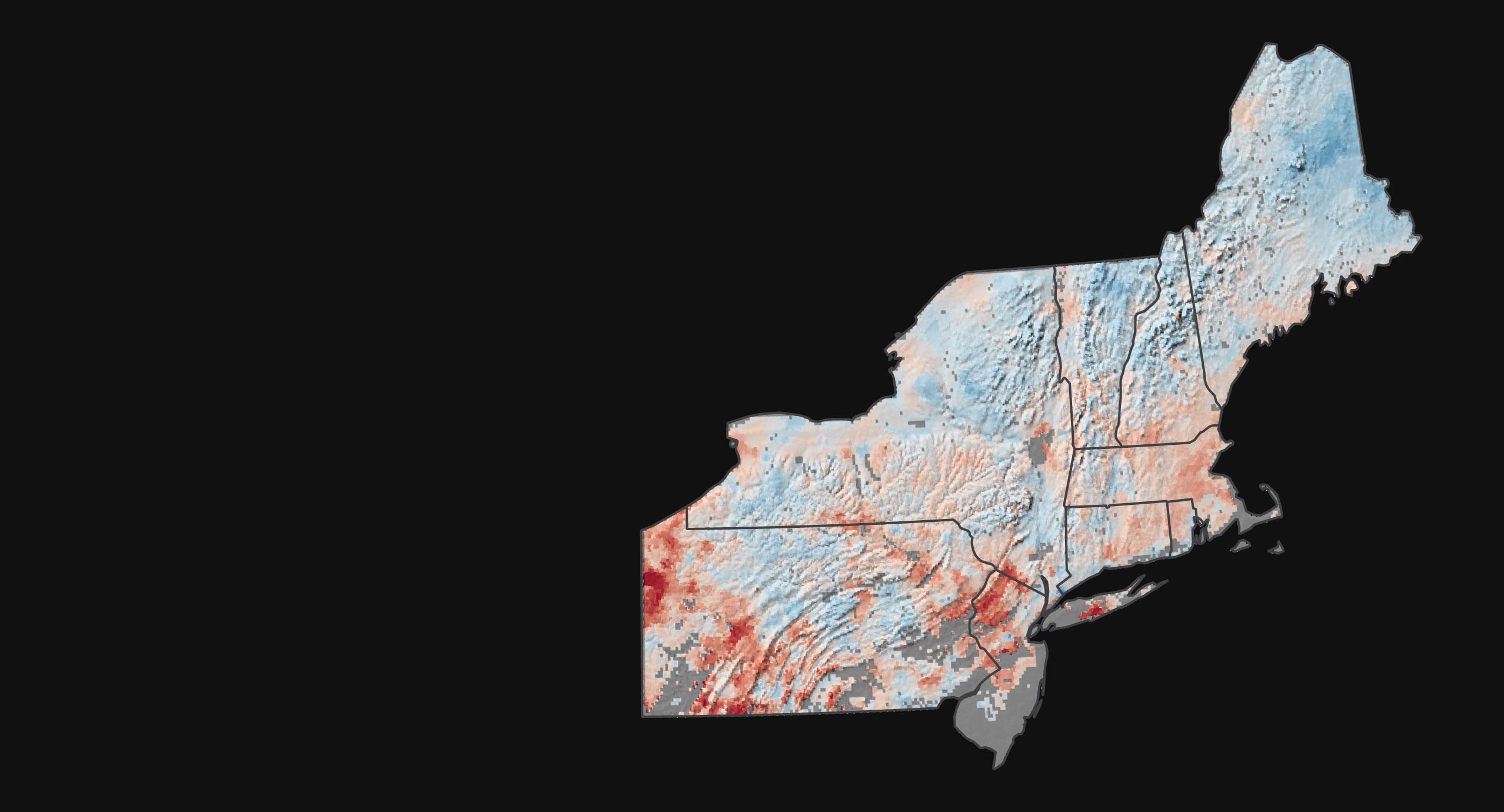 Milder winters also mean snowpacks are shrinking and melting sooner.
While the problem is worse in the drought-parched West, climate scientists warn shorter periods of snow cover will increase the length of fire seasons in the Northeast as well.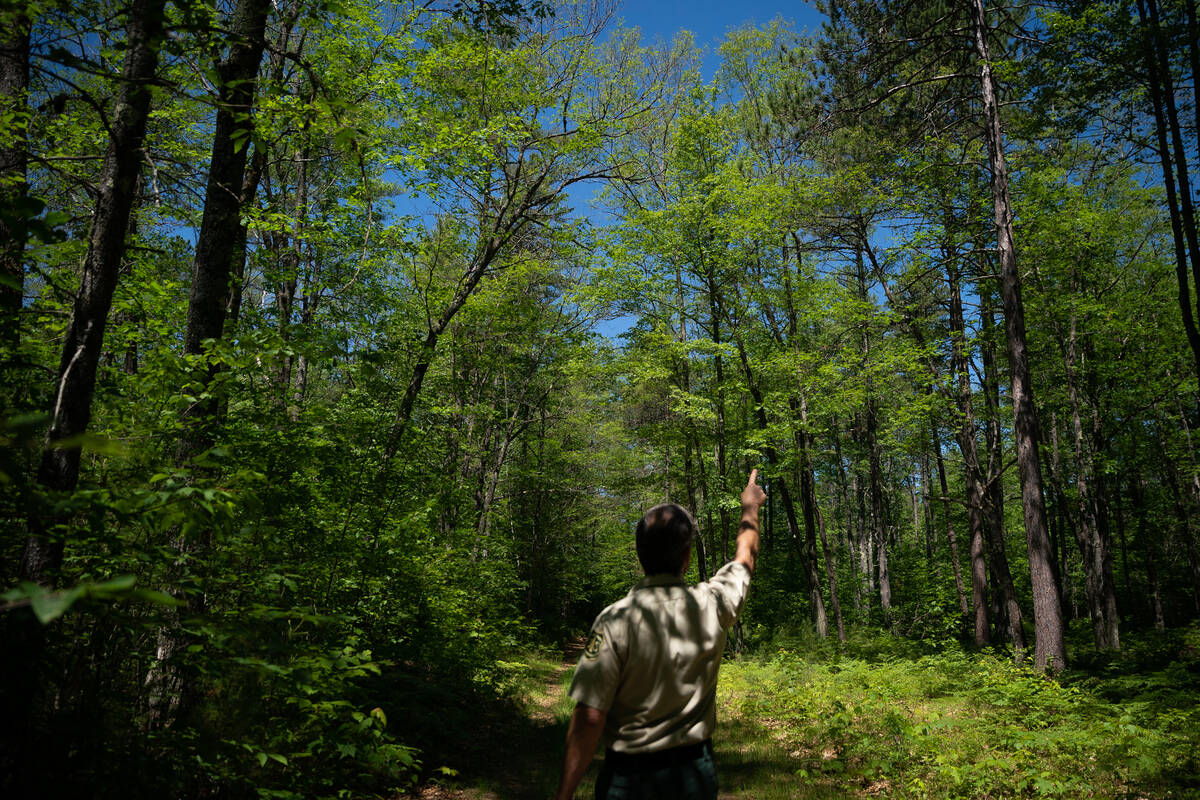 Elizabeth Frantz for NPR
New Hampshire has been in a drought for more than a year. It's the state's third long dry period in the past two decades.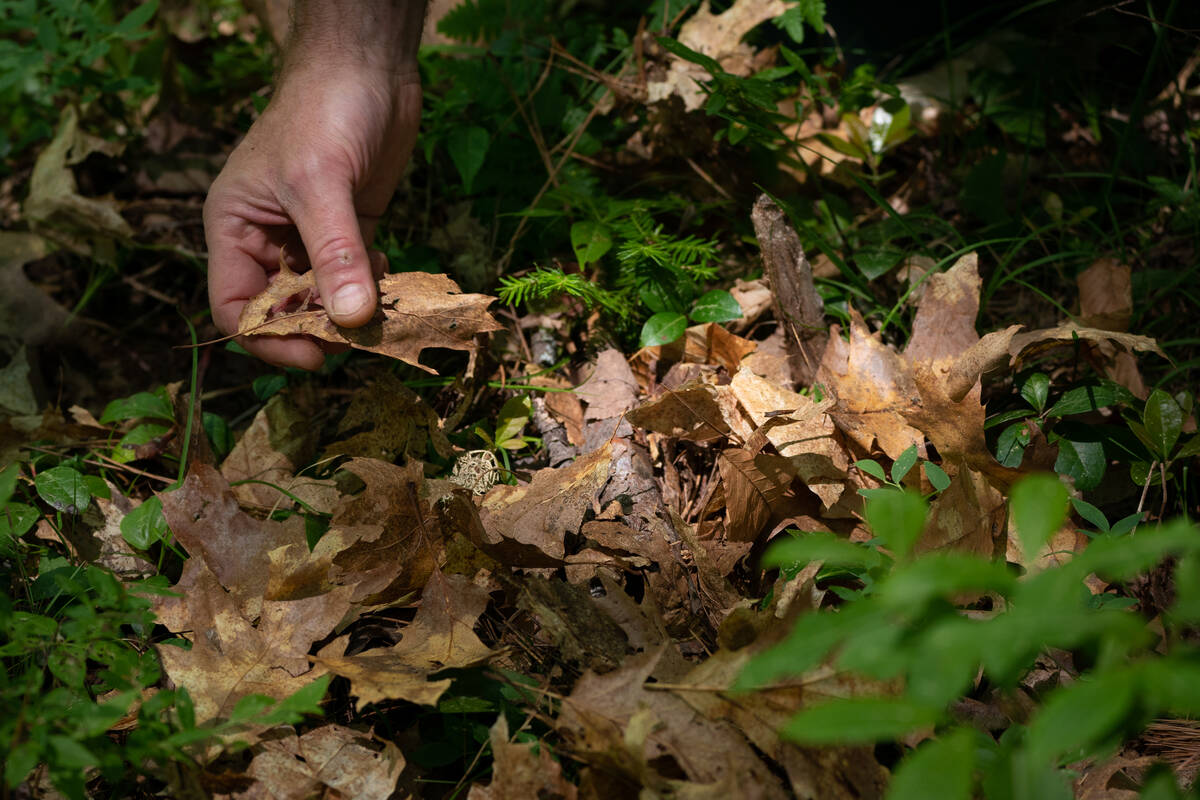 Elizabeth Frantz for NPR
"It's just all dry leaves. This stuff will catch in a minute. All it would take is a cigarette or something like that," says Jim Innes, a U.S. forest ranger in Conway, N.H.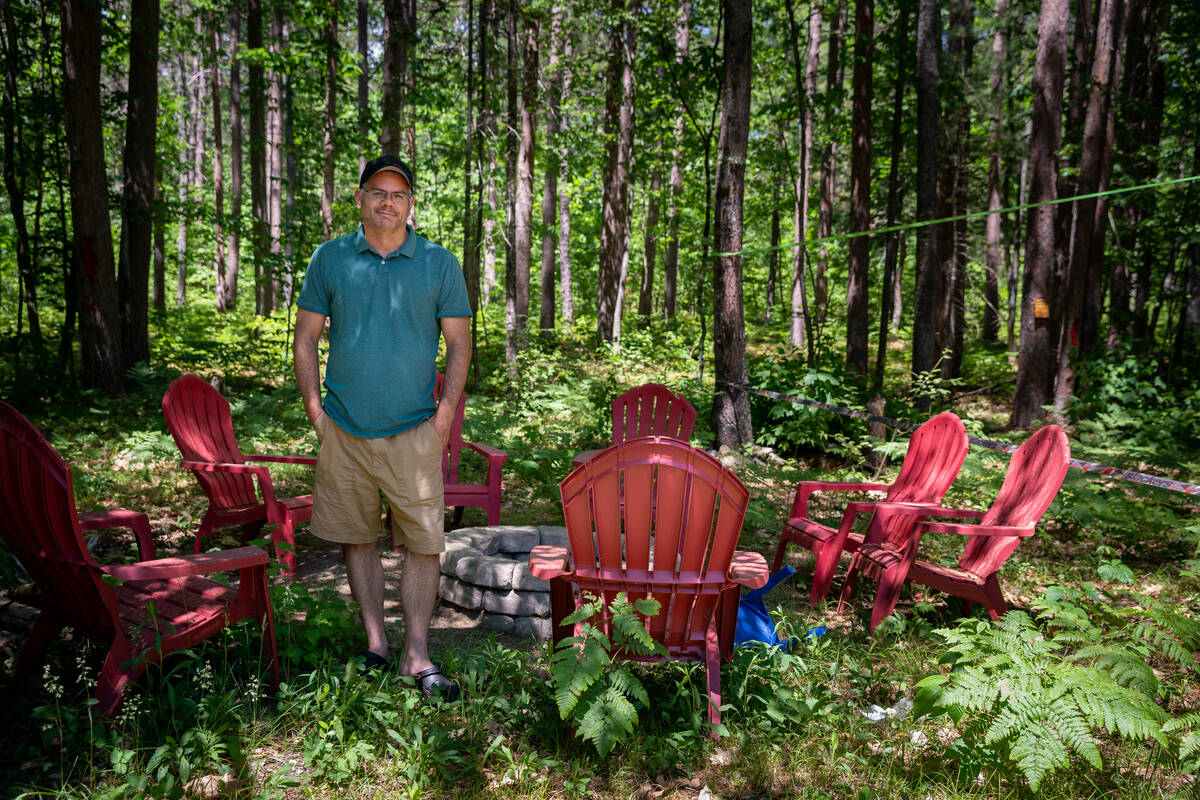 Elizabeth Frantz for NPR
Even if it doesn't look dry, forest ecologists warn that some Eastern forests can burn after missing just a few weeks of rainfall.
"I feel safer here than, like, in California, where wildfires seem to be a much more persistent threat. It's not something that's particularly concerning to me as a homeowner," says Mike Duval, whose backyard abuts White Mountain National Forest in New Hampshire.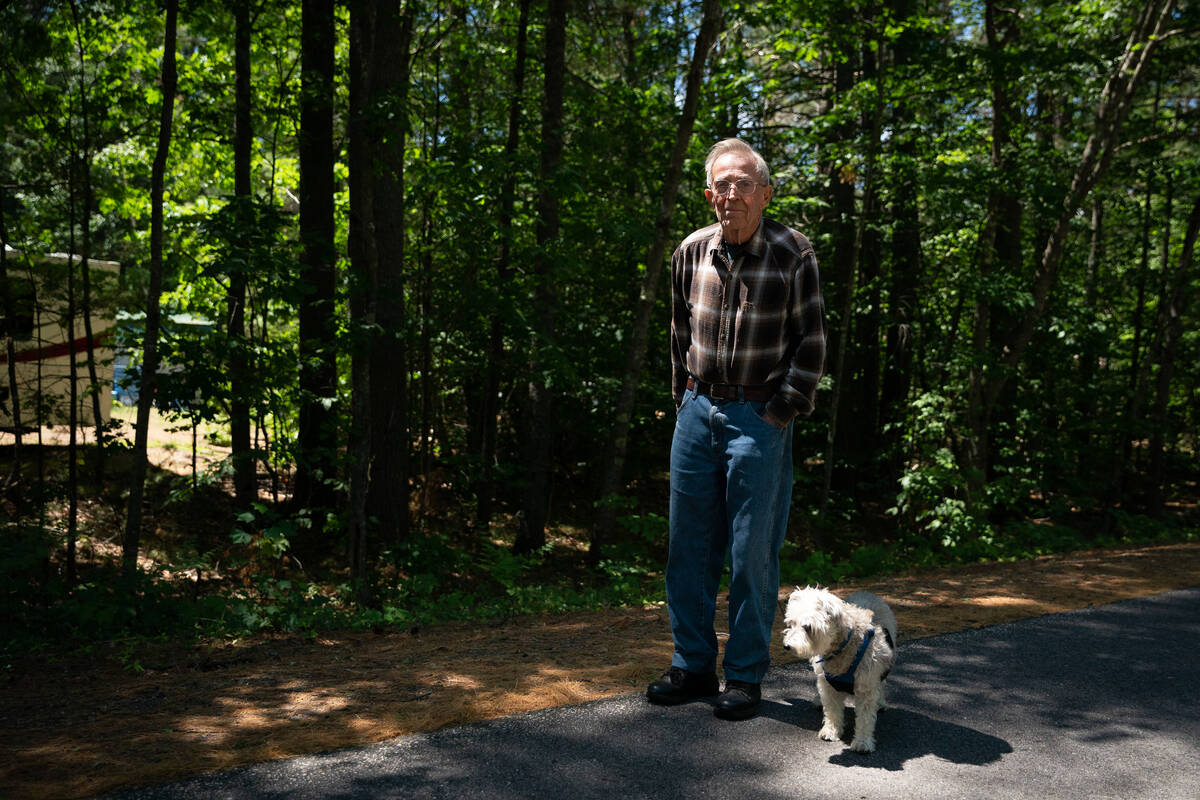 Elizabeth Frantz for NPR
"It hasn't happened in so long, I don't really worry about it," says William Merrill, who also lives at the edge of the national forest in Conway.
But climate scientists say that mindset — the belief that things won't happen because they haven't in recent history — doesn't hold up in a warming world.
Normal no longer exists.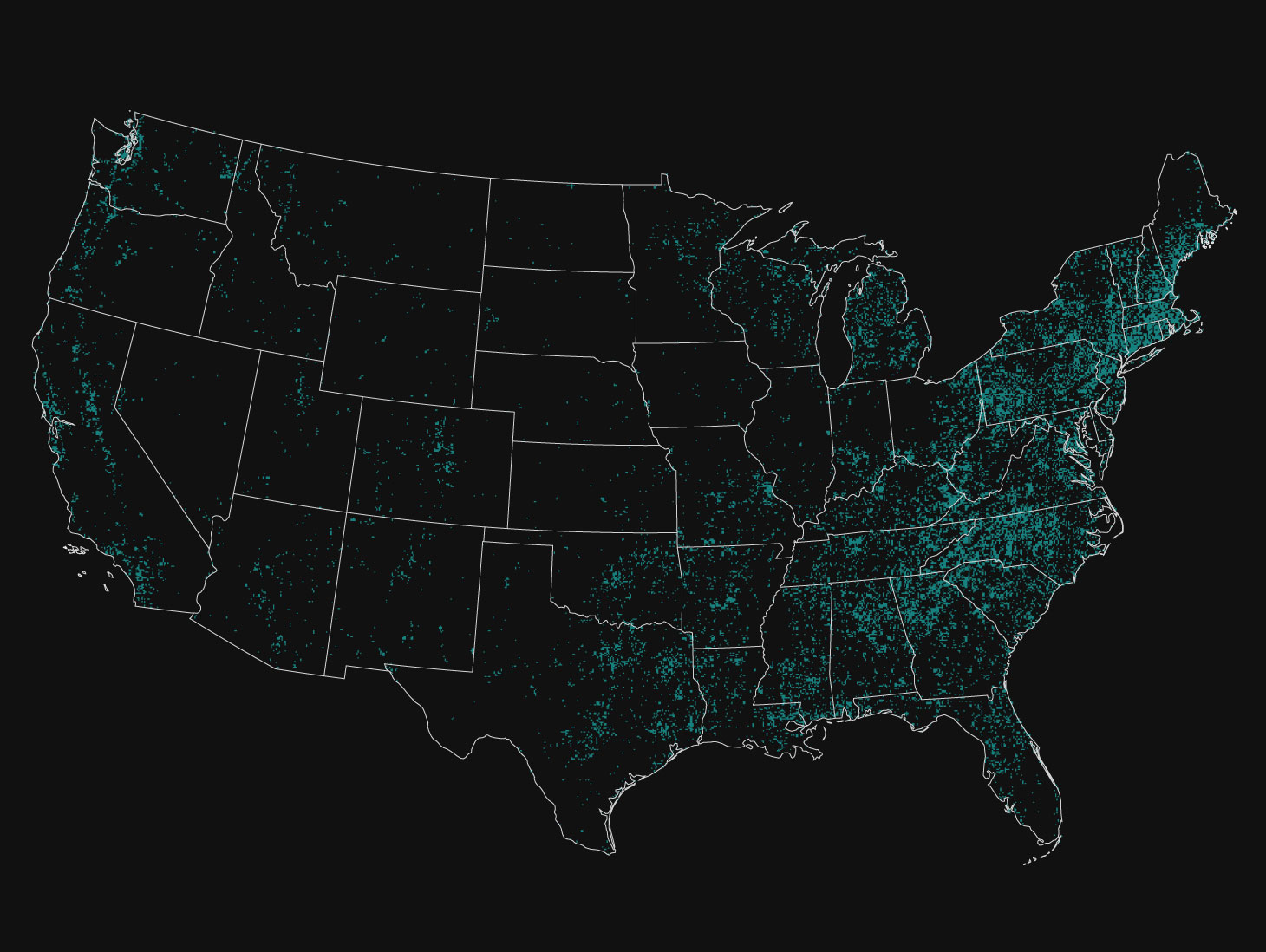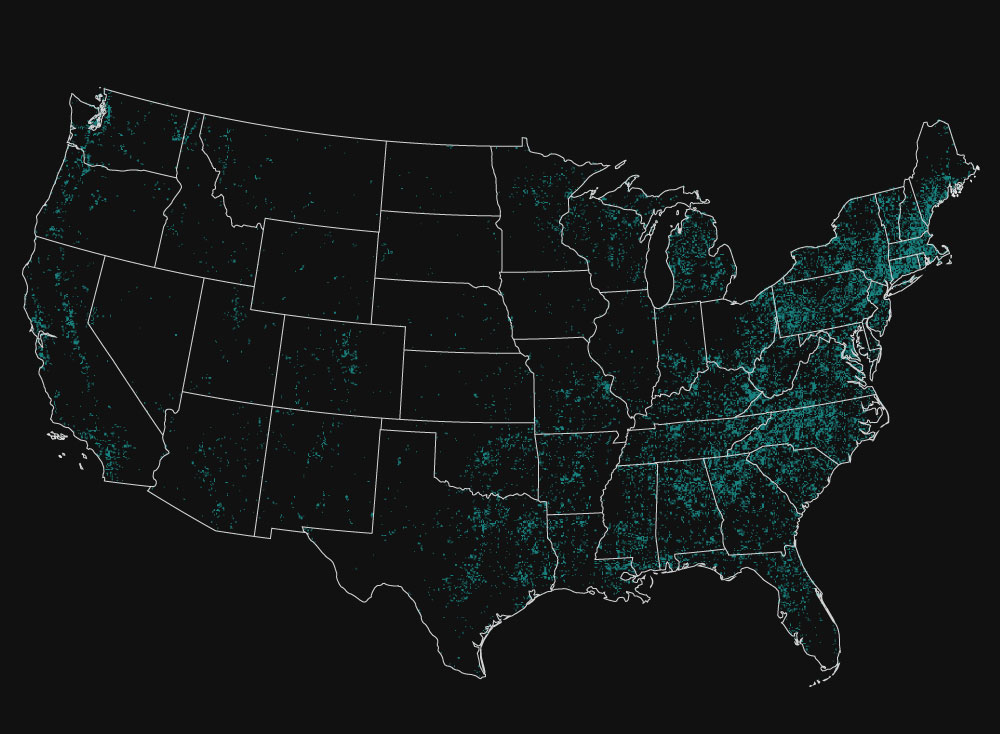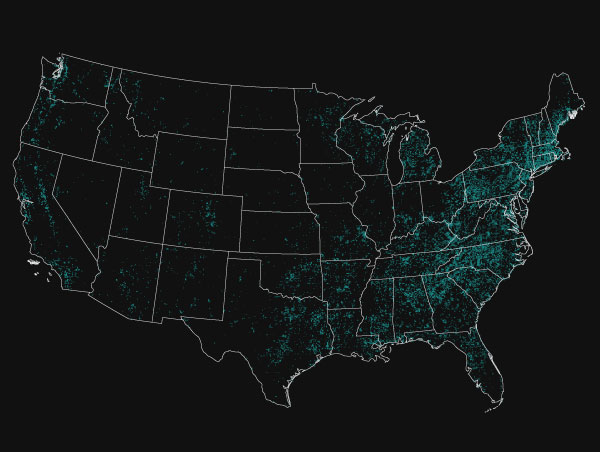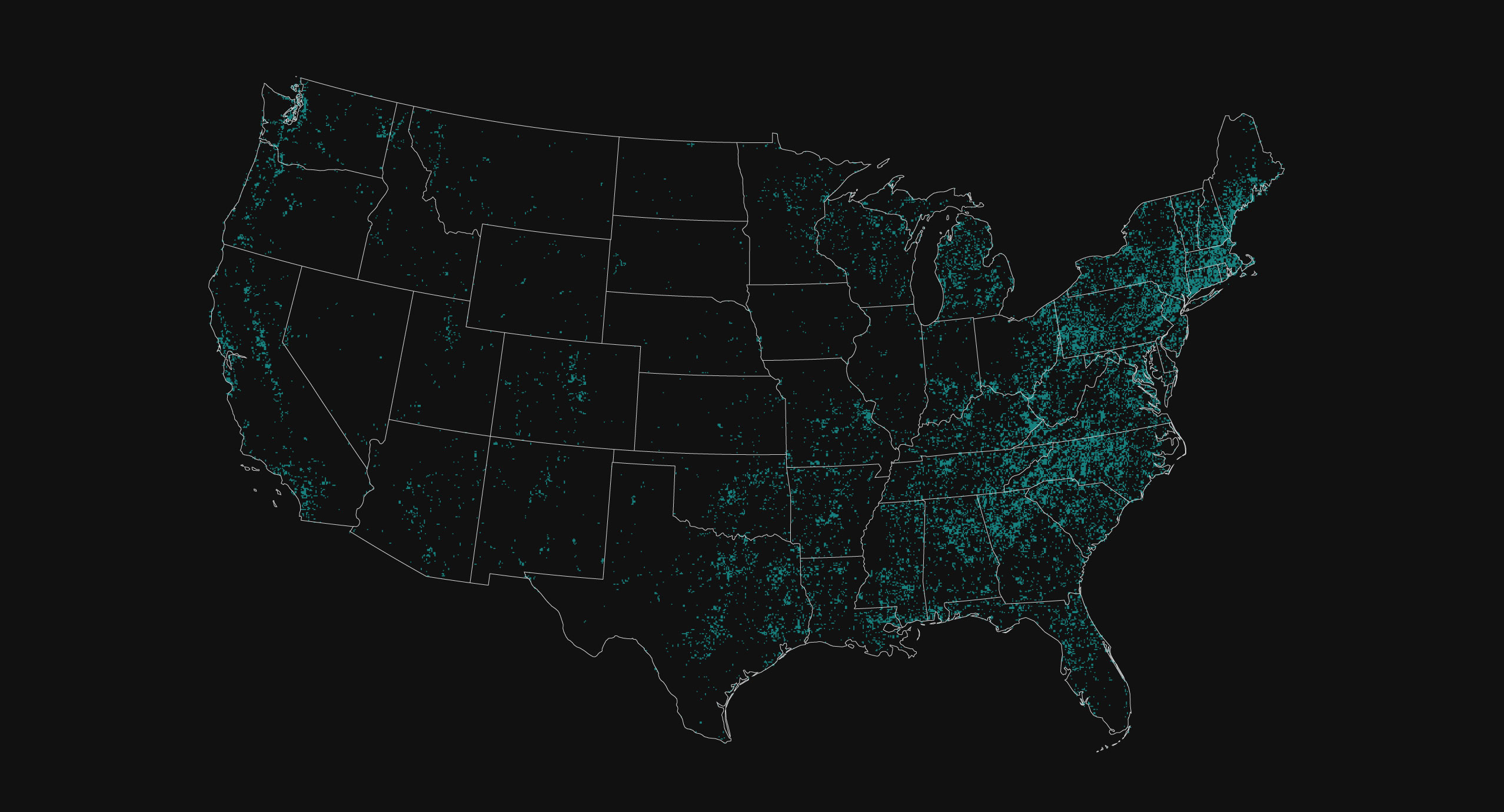 Yet people are building as if things are the same — in places it's clear they shouldn't.
One in three U.S. homes are now in what firefighters call the wildland-urban interface, or WUI.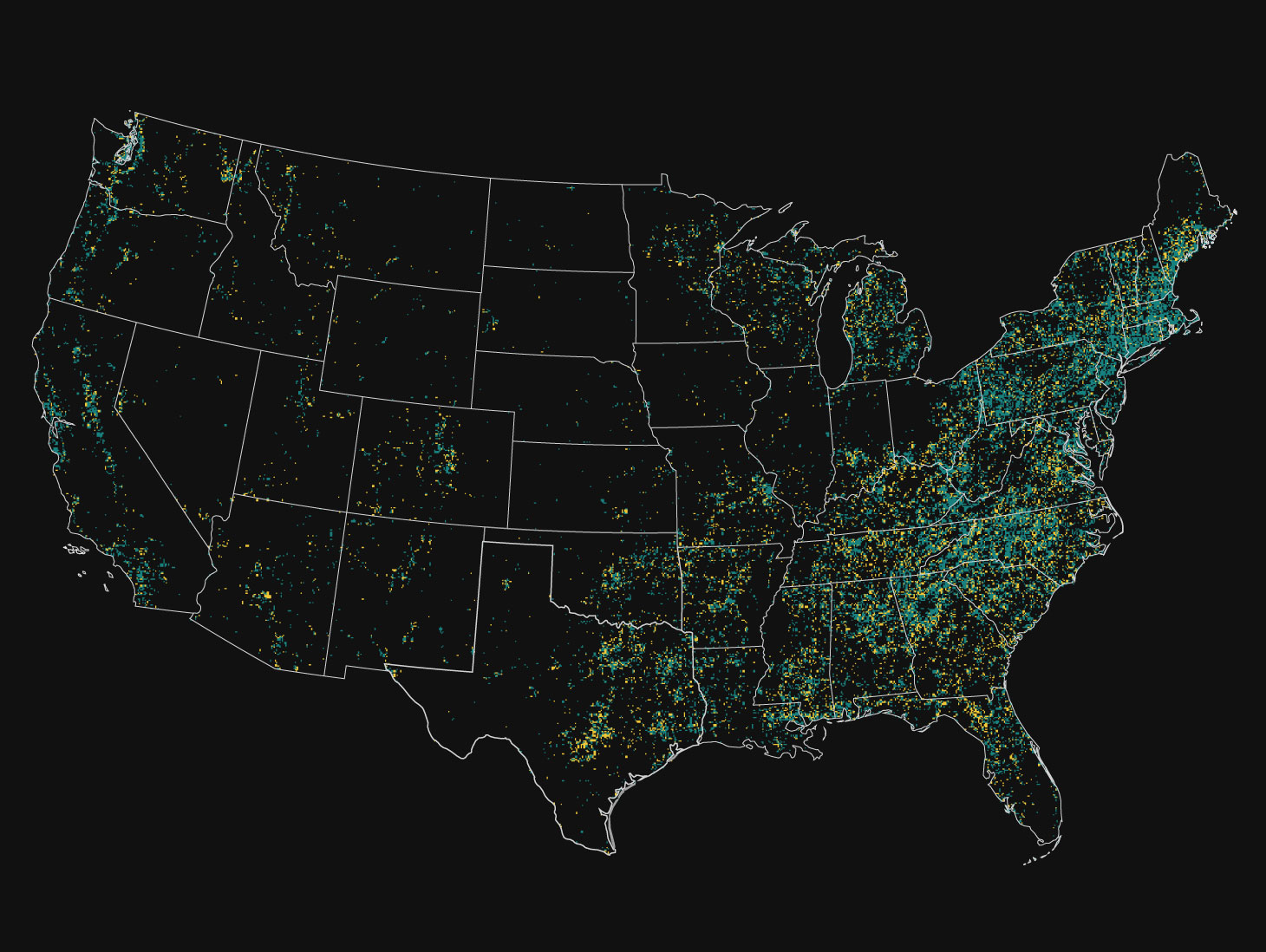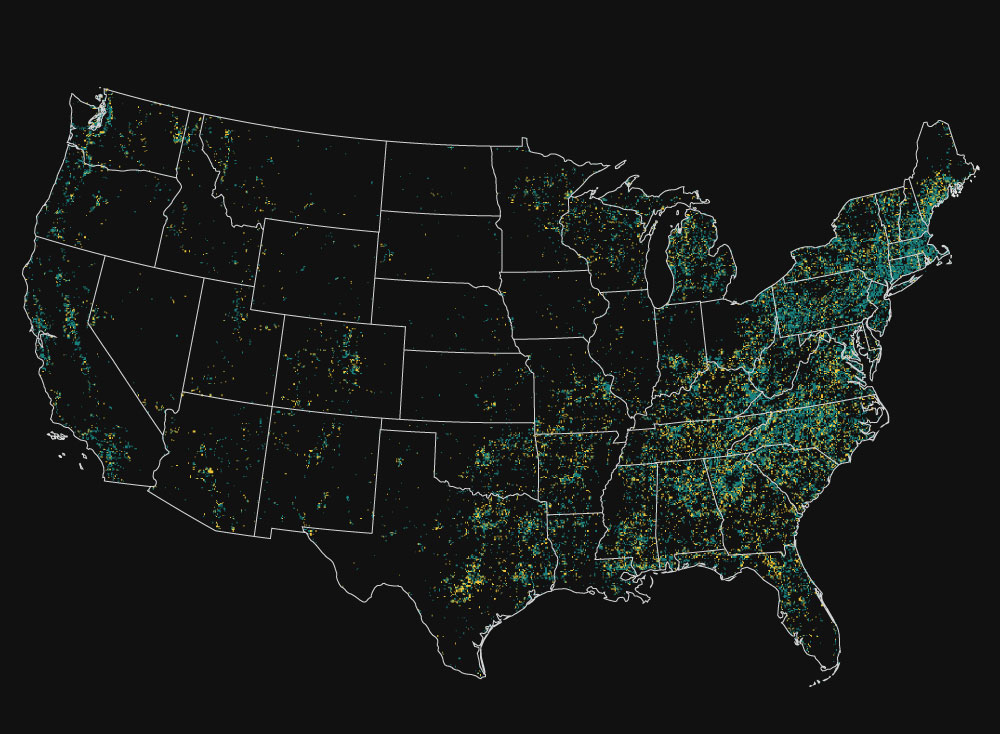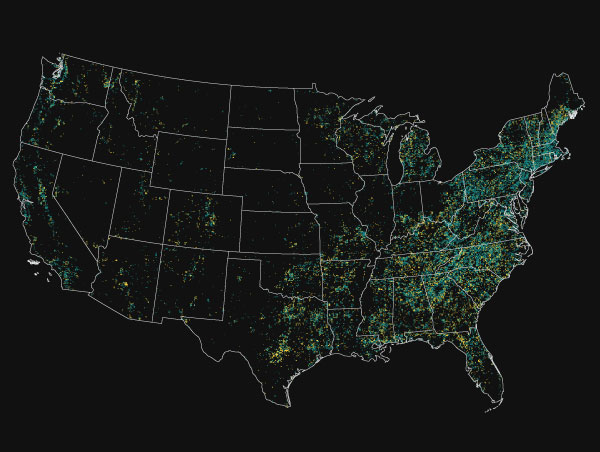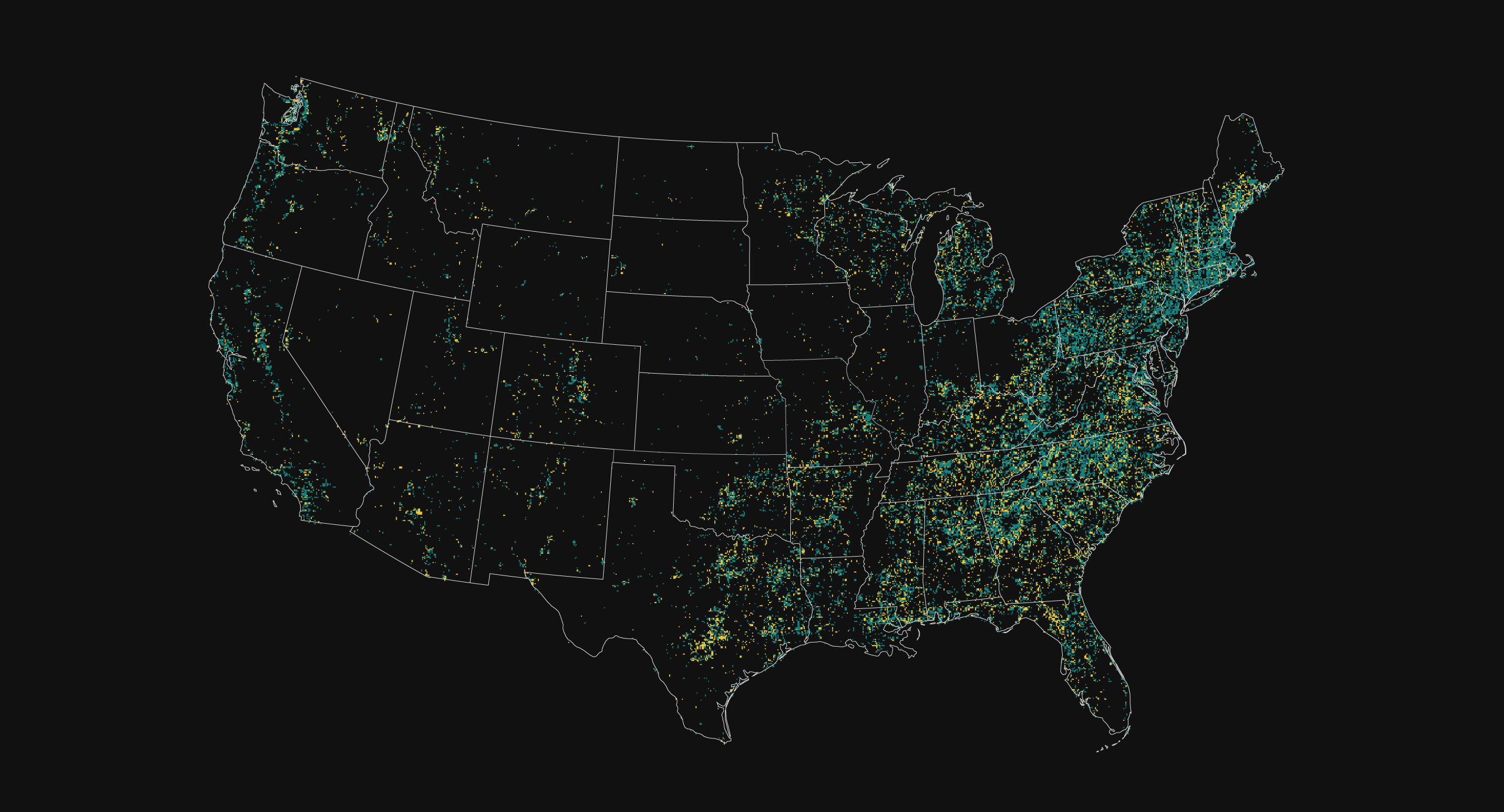 "A messy middle," University of Wisconsin-Madison ecologist Volker Radeloff calls it, where humans and forests meet.
It's the fastest-growing, land-use type in the country.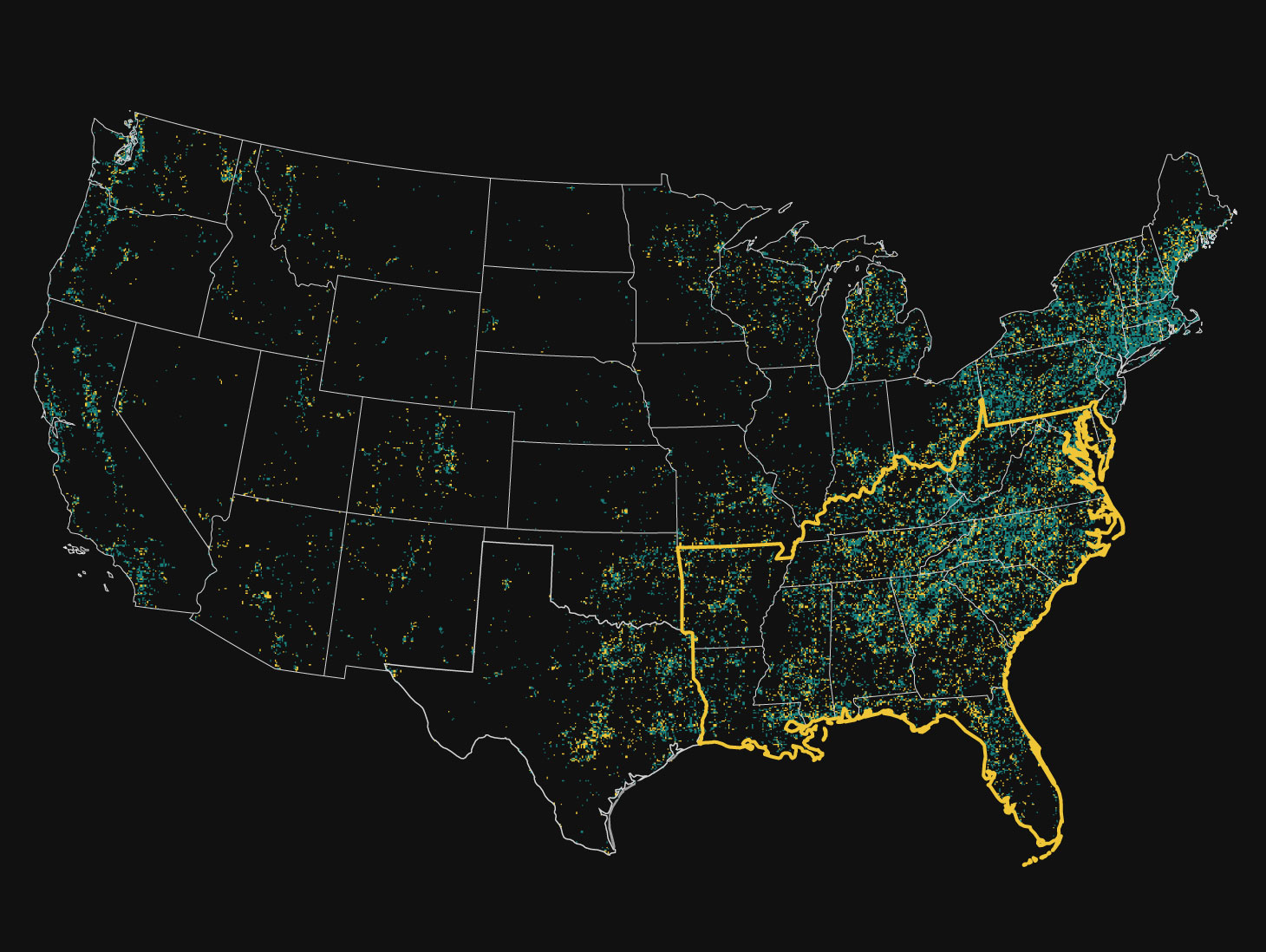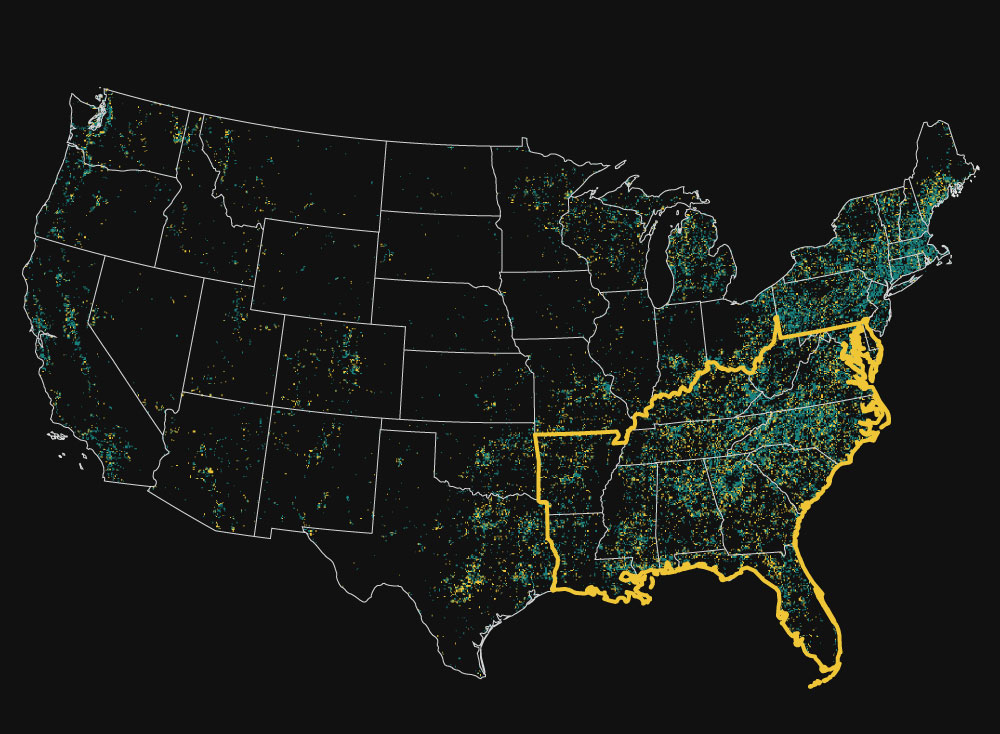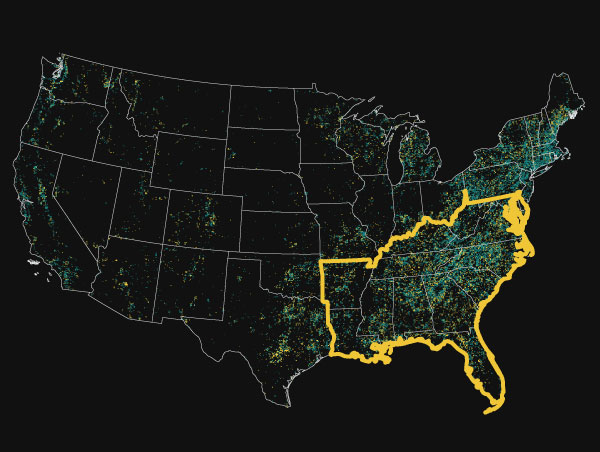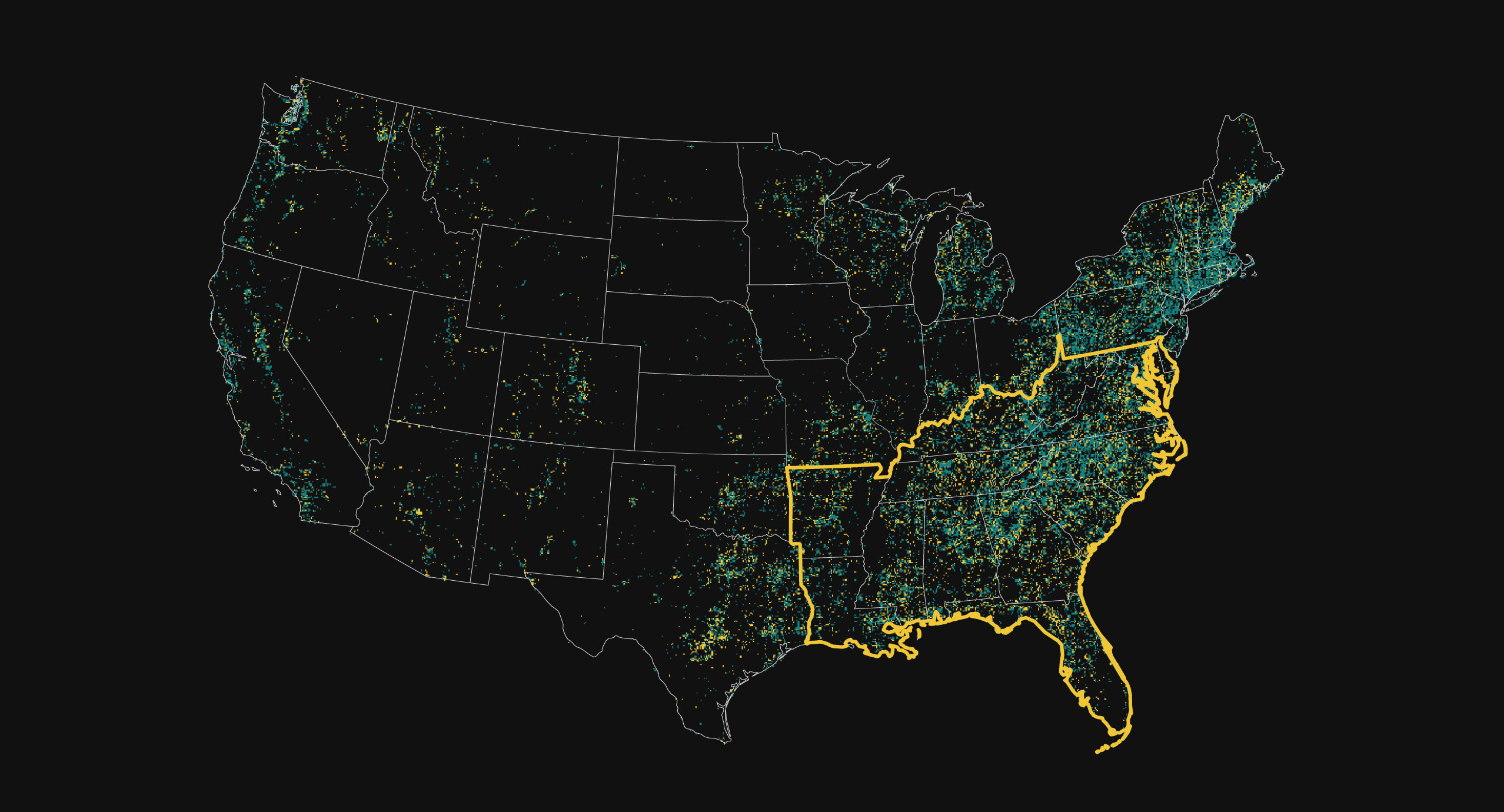 Roughly half of that new home construction in forested areas has occurred in the Southeastern United States.
And more people means more fires.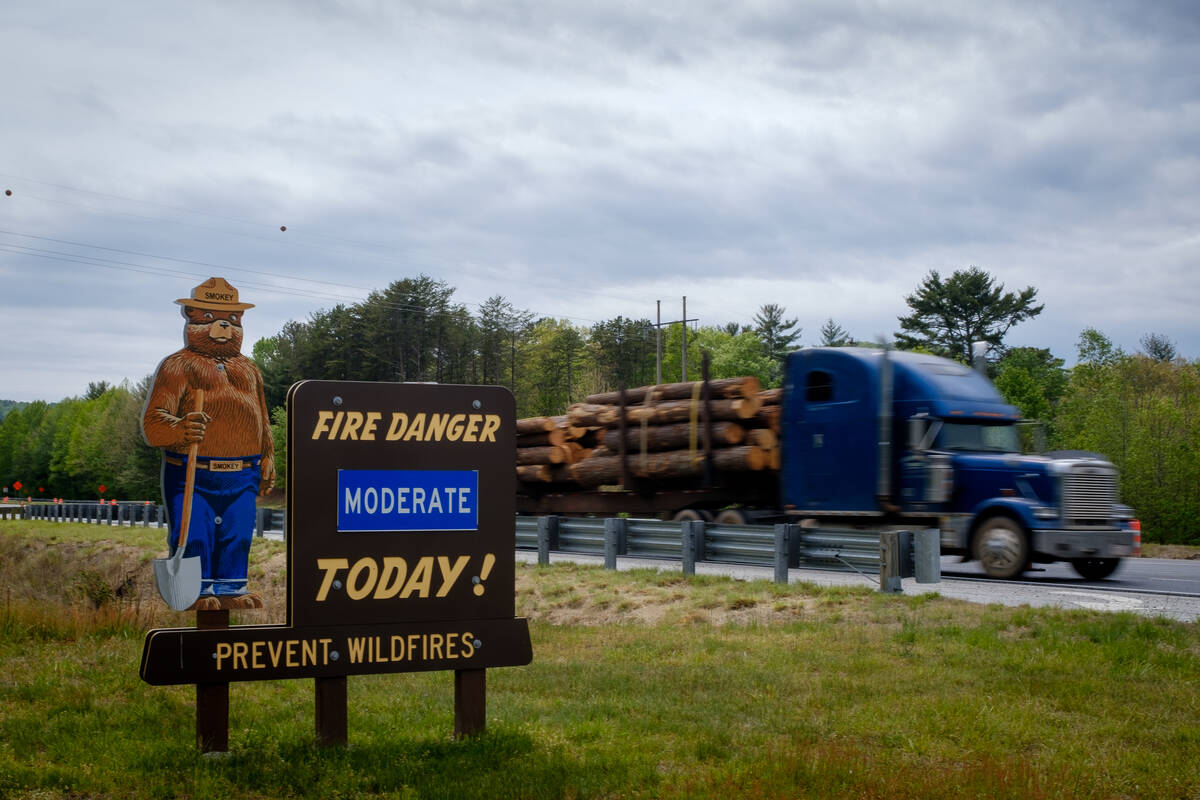 Arvin Temkar for NPR
The U.S. Department of the Interior estimates about 9 out of every 10 fires in the U.S. are started by people.
The South already has more wildfires every year than the West, but these don't grab headlines because they're typically smaller.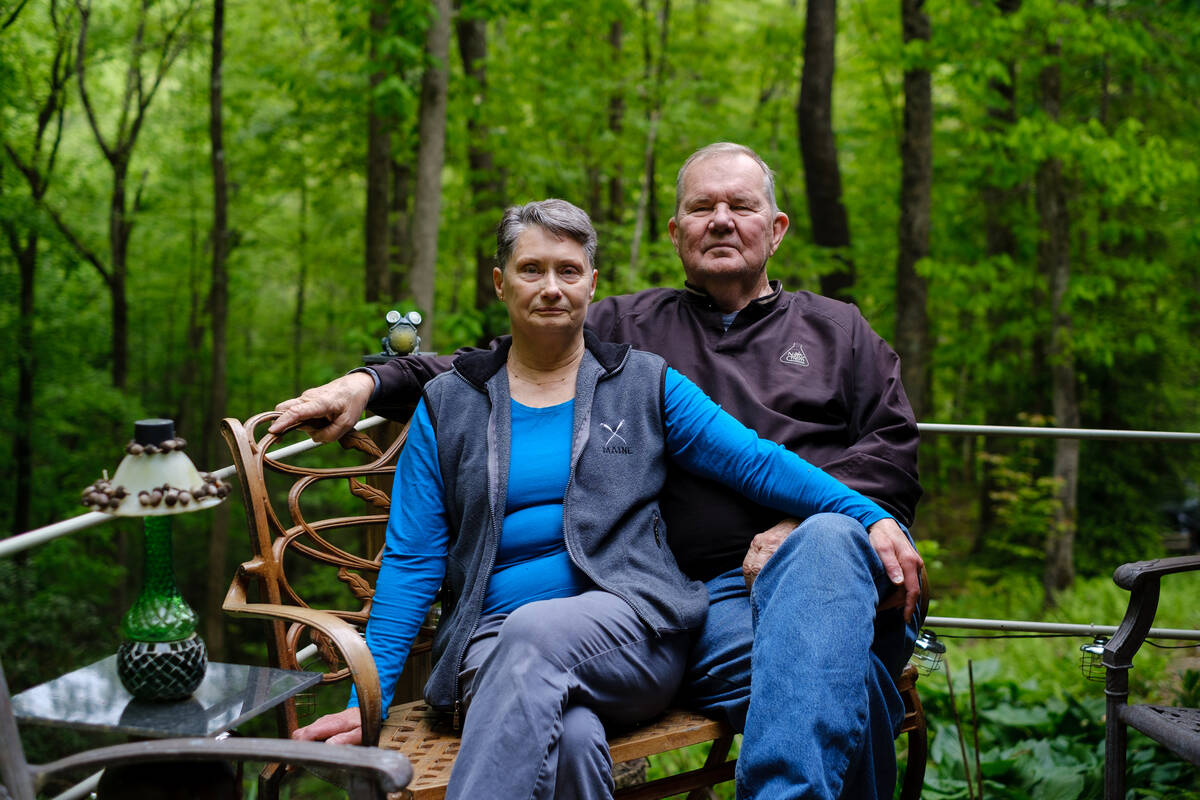 Arvin Temkar for NPR
People started the fire that threatened Miriam and Phil Harrison's home in Tate City, Ga.
The couple had moved to higher ground after their home in South Carolina flooded. They fell in love with the beauty and remoteness of the North Georgia mountains.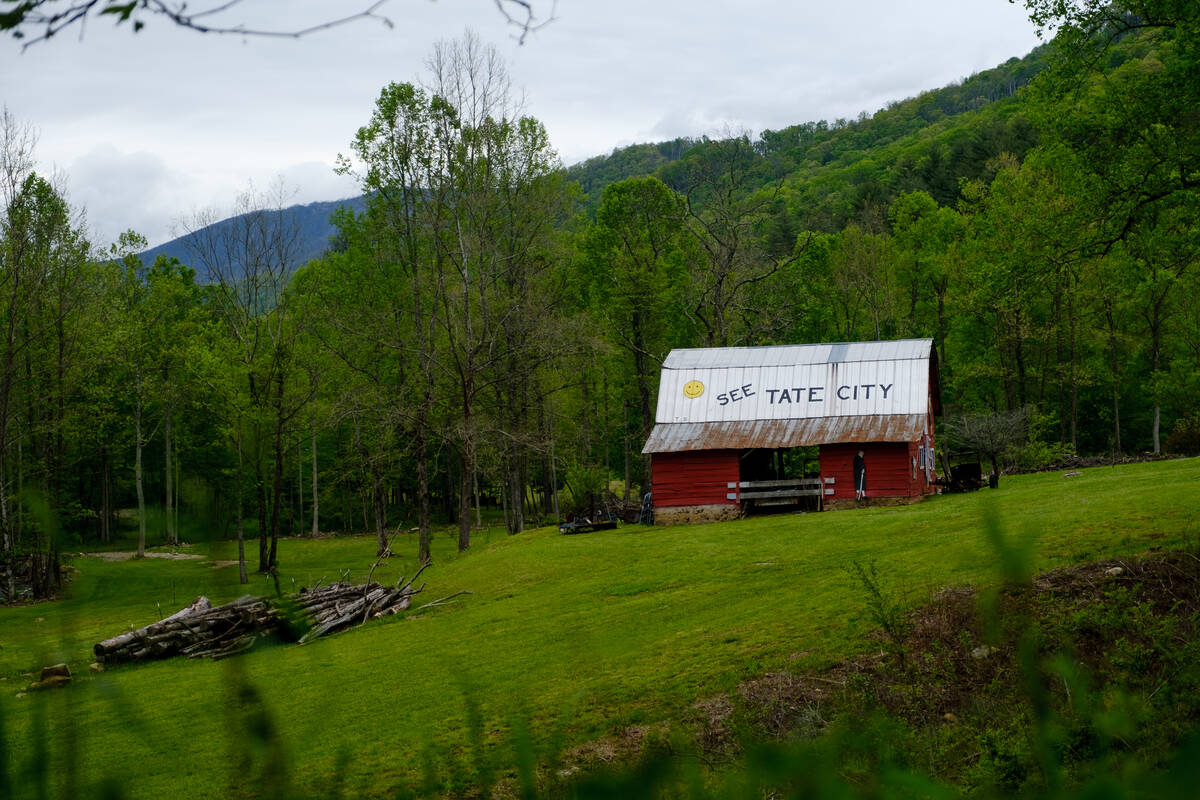 Arvin Temkar for NPR
But in the fall of 2016, wildfire came to their piece of heaven while they were building their new home.
Forest managers deemed it suspicious but could not determine the exact cause. That year was unusually hot and dry, and a series of fires burned nearly 100,000 acres in the region.
The Harrisons say they had no idea that wildfire was something they needed to worry about, especially moving to such a lush and humid area.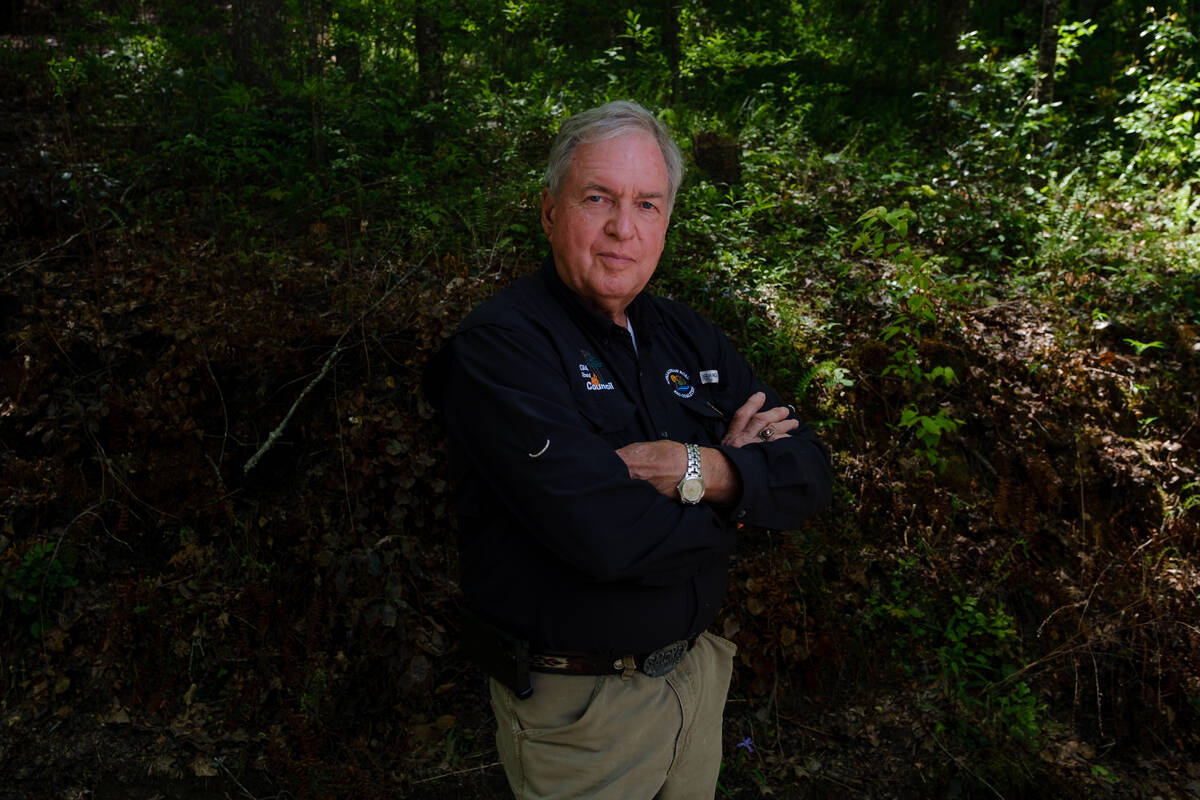 Arvin Temkar for NPR
People move into the mountains for the natural beauty, the birds and trees, says Frank Riley, Georgia liaison for Firewise, a national program that helps communities prepare for fire.
"But they also have leaves and a real fire danger," he says. "And then they live on these roads that you can't turn the firetruck around.
"They have a problem."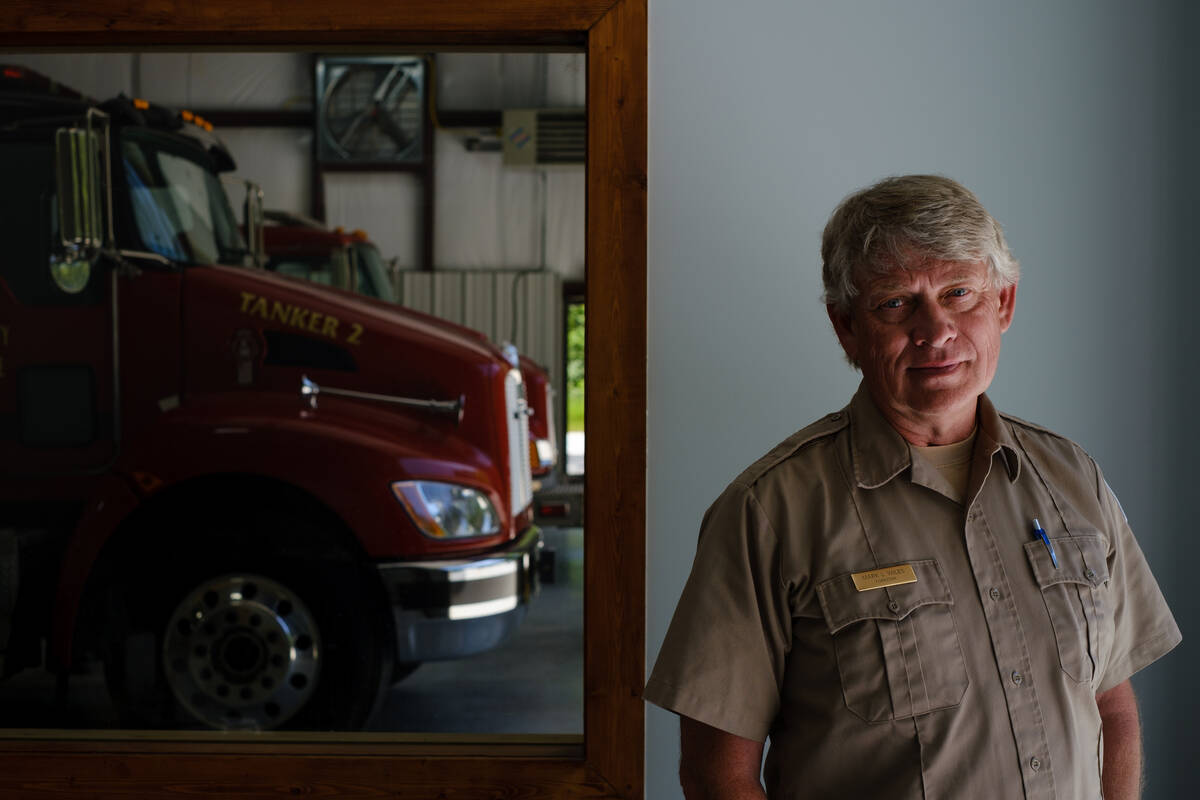 Arvin Temkar for NPR
"There are so many folks that I have talked to over the years that say, 'You know, if we have a fire, I'll just call 911, they'll take care of it,' " says Mark Wiles, a fire prevention specialist at the Georgia Forestry Commission.
"What they don't realize is when our resources are exhausted, 911 can't take care of it because there's nobody to send."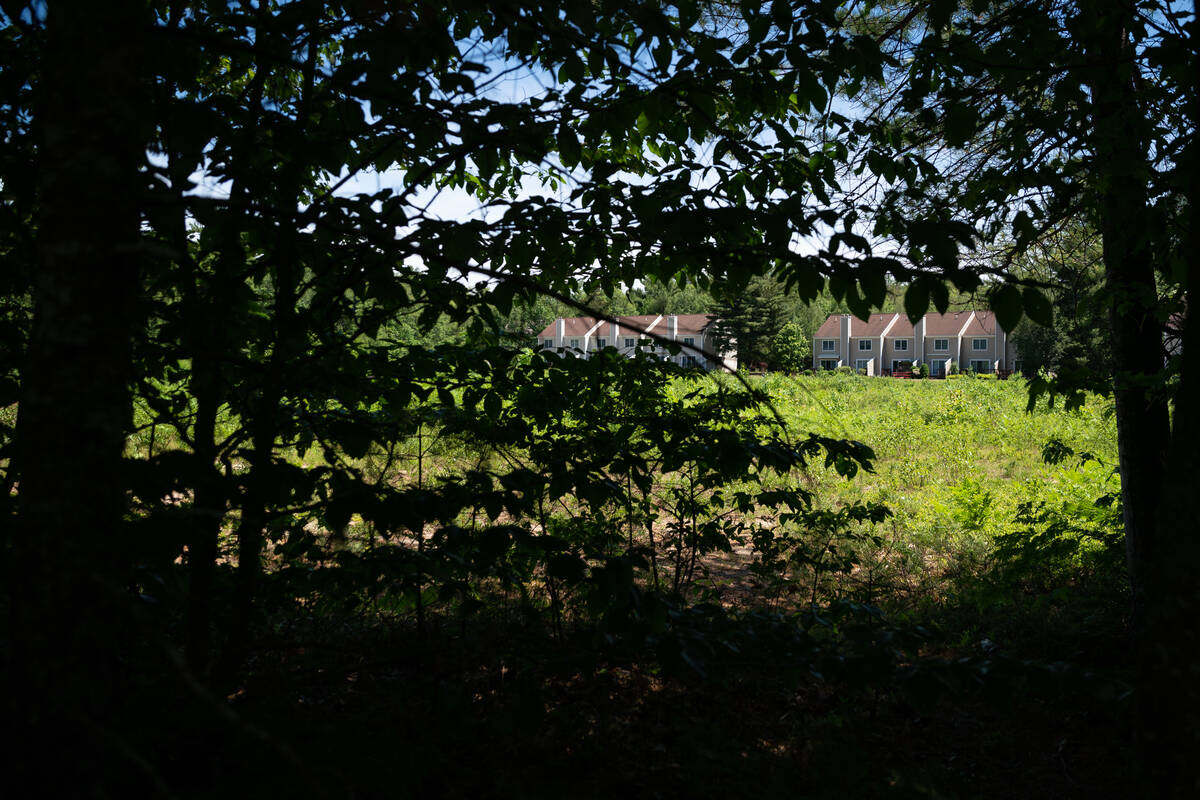 Elizabeth Frantz for NPR
Only four states have rules around development and wildfire.
A growing number of cities are adopting them. But some rural counties in the Southeast have little appetite for regulation, leaving fire officials to do the best they can with what they've got.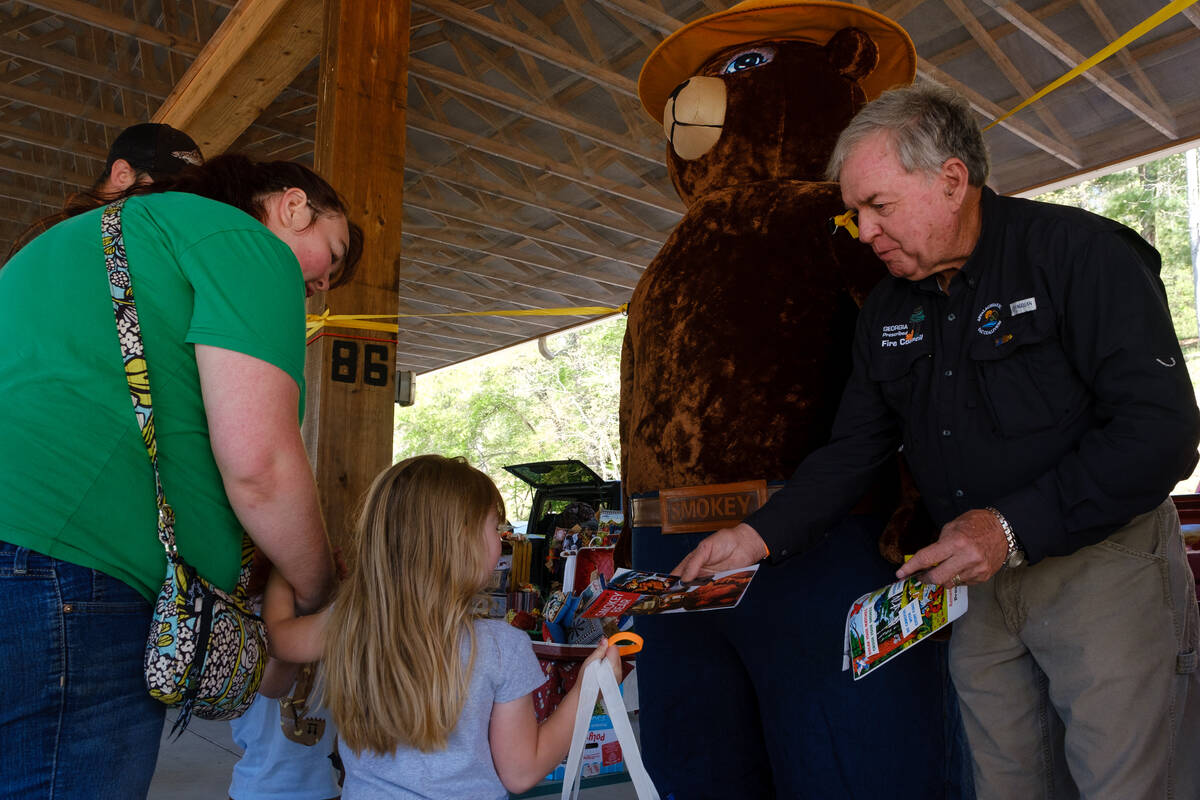 Arvin Temkar for NPR
Riley does outreach at farmers markets and fairs, telling people they live in areas that can burn, and educating them on how to protect themselves.
He also meets with developers and homeowners associations.
"And what happens is this guy starts doing something in his home. Next year, the other one says, 'Hey, can I do that, too,' and it starts spreading … ," he says. "And that's the whole concept."
Arvin Temkar for NPR
Judy Potter says when she built her home in Tate City before the 2016 fire, she "built for sunshine and look."
Inaccessible to fire engines, the house is built of flammable cedar shake and perched on a ridge that's essentially a chimney for flames.
"We don't think about the woods burning around us," she says.
Arvin Temkar for NPR
She does now.
Potter's treated her cedar shake to make it fire-resistant and added a concrete and metal garage she calls "my bunker." She's made other changes to help the wider community be better prepared for wildfire.
"I don't like being ignorant," Potter says. "I can wrap my head around anything as long as I know what to do, where to go for help. I did not know that before the fire up here."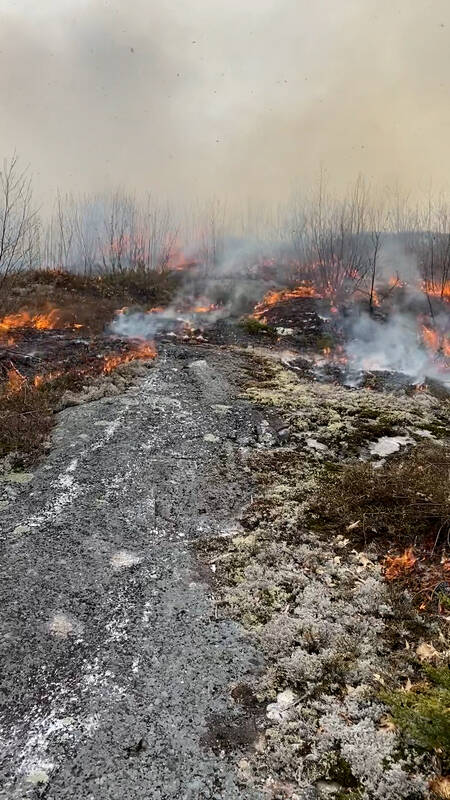 Jessie Dubuque/U.S. Forest Service
Forest managers are also trying to reintroduce fire to Eastern forests long starved of it, allowing fire to be part of the landscape again.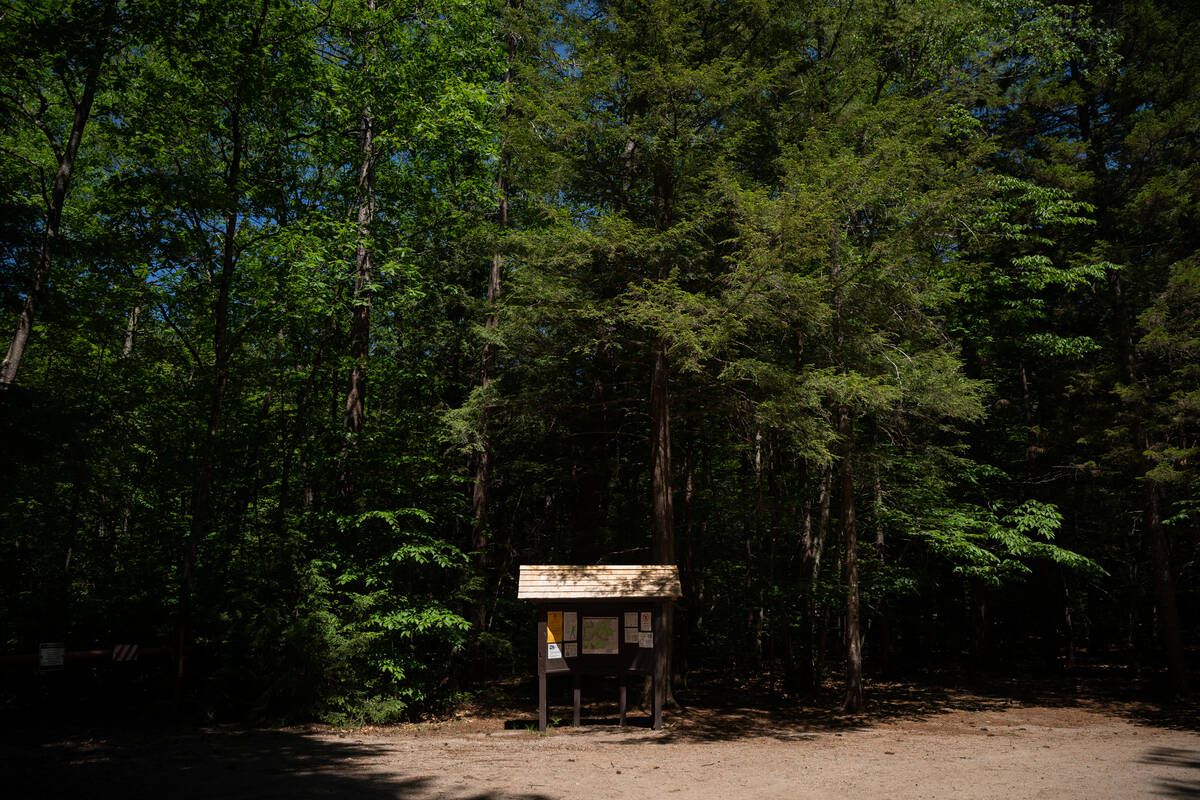 Elizabeth Frantz for NPR
In the past in New Hampshire's White Mountains, these prescribed burns have mostly been to clear space for nesting birds or blueberry crops.
"Now we are stepping in to think about more community protection," says Innes, the forest ranger.
He's conducting a series of burns this summer to try and keep wildfires from reaching homes on the edge of the woods in several towns.
It's a process forest managers will need to repeat every five to seven years.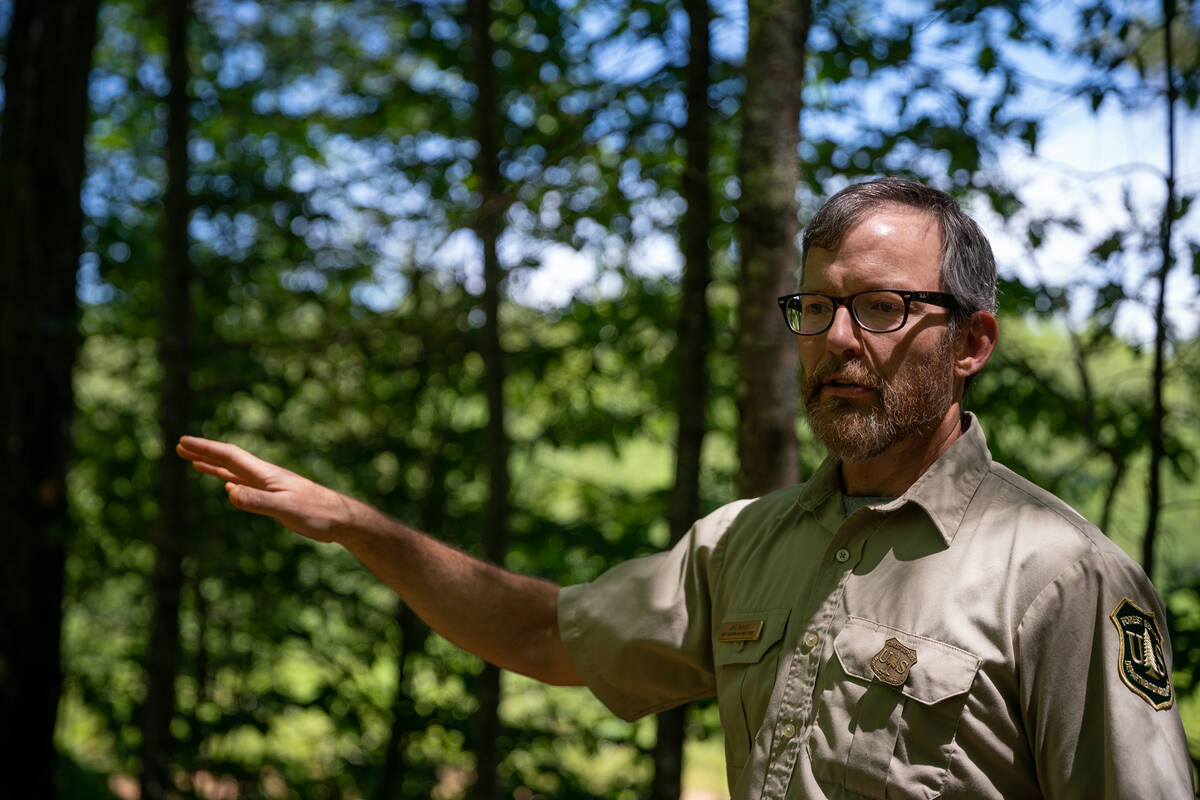 Elizabeth Frantz for NPR
"I just want to get ahead of it so I don't have to be in that position to explain to these people, like, 'Oh sorry, you lost your house,' " Innes says.
"It could happen. And I don't want that; obviously, no one does."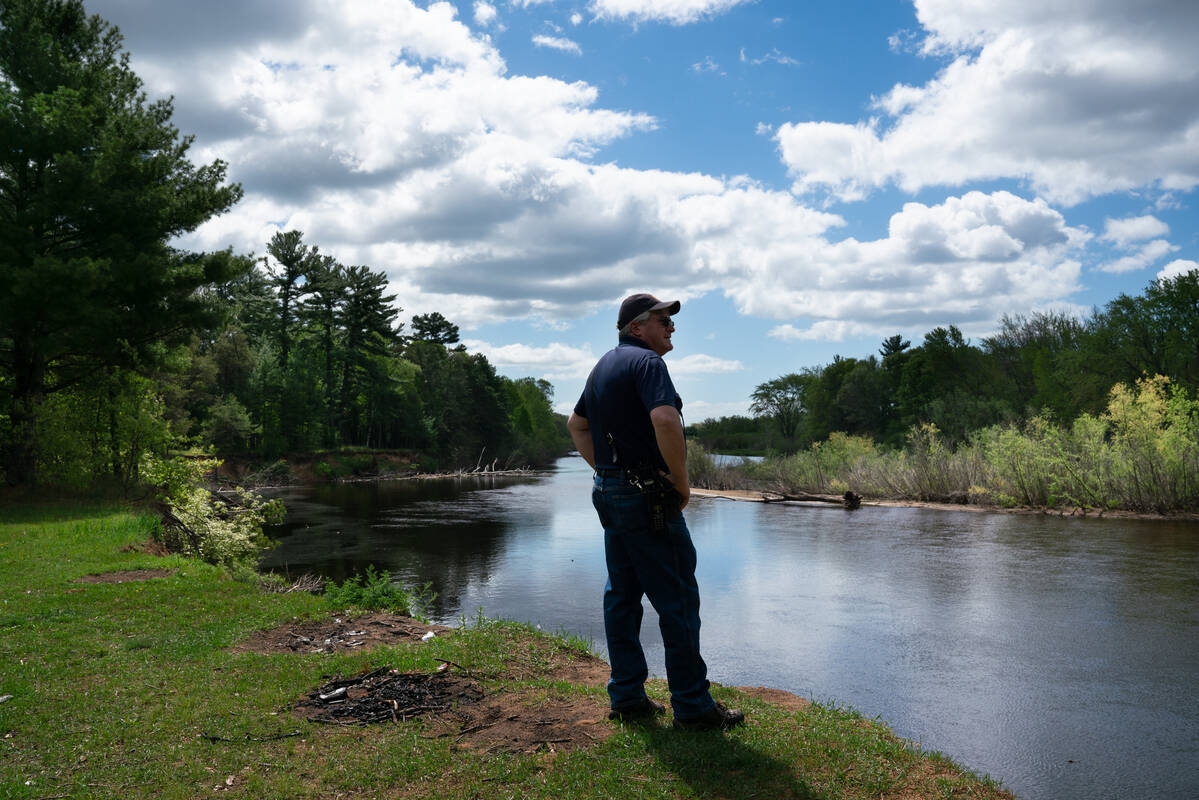 Claire Harbage/NPR
"I don't want to say, 'Oh, we're next,' " says Mike Folgert, fire chief for the town of Peshtigo in Wisconsin. "But that kind of stuff can happen here.
"It's hard to get that message across."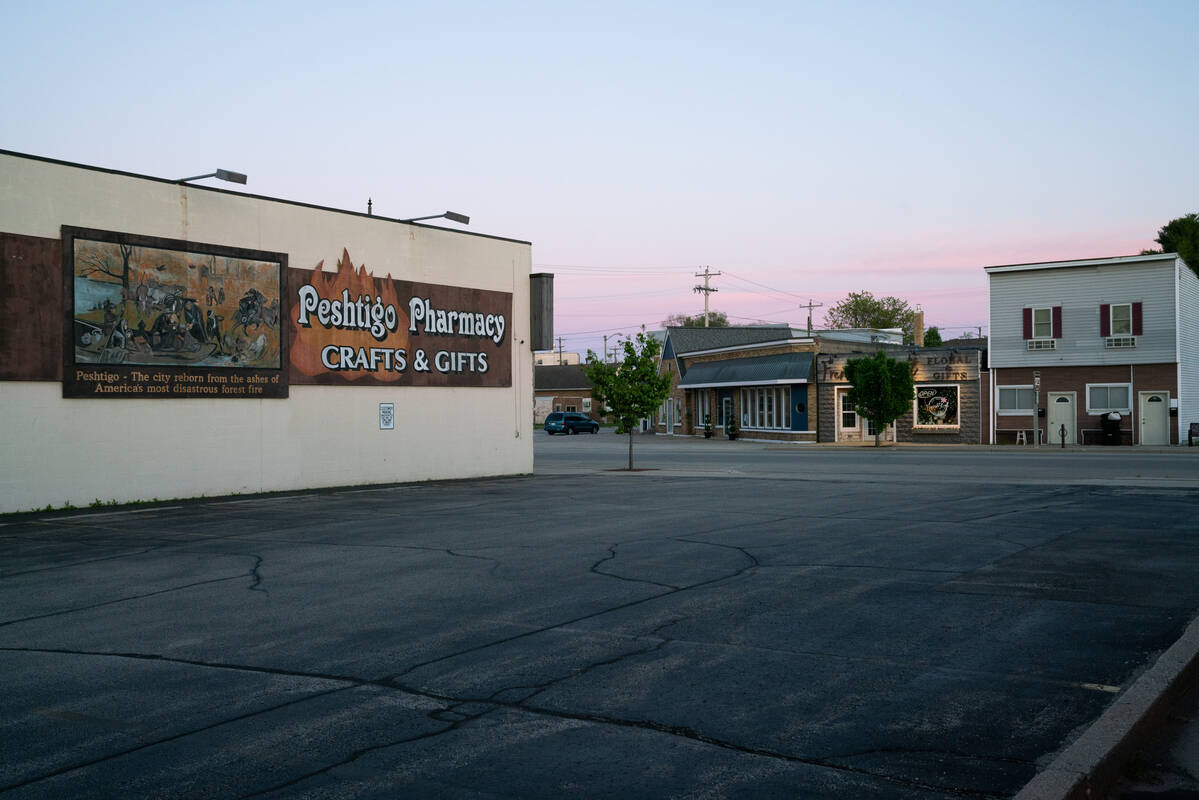 Claire Harbage/NPR
"We do actually know how to do things better [now]," says Kimiko Barrett of Headwaters Economics, a land management think tank based in Montana.
After cities such as Chicago and San Francisco burned to the ground in the 19th and early 20th centuries, "we as a society stopped to think about how our cities were built, and our infrastructure, in relation to fire."
People stopped using sawdust for insulation. They switched from wood to concrete for sidewalks. Wood shingle roofs gave way to more fire-resistant materials.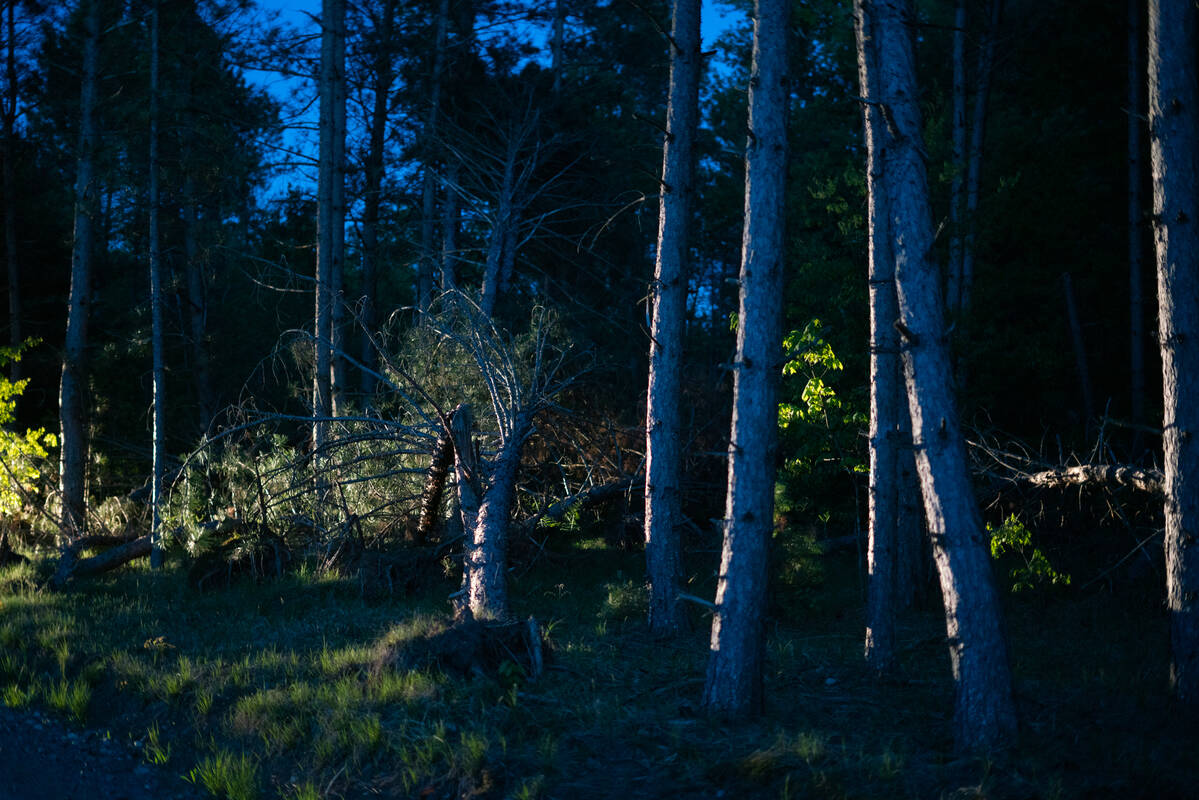 Claire Harbage/NPR
"We can solve this," Barrett says, using that same all-hands approach today in areas where forests and people increasingly meet.
"We can solve this again."